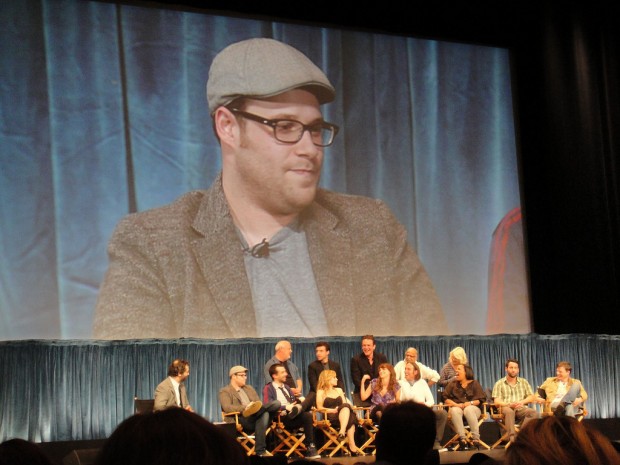 "Sega does what Nintendon't." The entire console wars of the 90s is about to become a movie thanks to Sony Pictures. The company has brought on Seth Rogen and Evan Goldberg to adapt Console Wars: Sega, Nintendo and the Battle that Defined a Generation, an upcoming book written by Blake Harris.
"Blake Harris draws on hundreds of interviews to present the first full account of this titanic corporate battle, which transformed computer games into a global industry that last year recorded sales of $50 billion (surpassing the film and music businesses combined)."
The book sounds like a really interesting oral history of one of the more memorable times of the video game industry, and hopefully the movie will do it just notice. Collider notes that both Rogen and Goldberg are quite busy these days, so it's unclear when we can expect the film to hit theaters. Whenever it does, 90s gamers will be waiting.
[via Collider, image via pop culture geek]
Related Posts