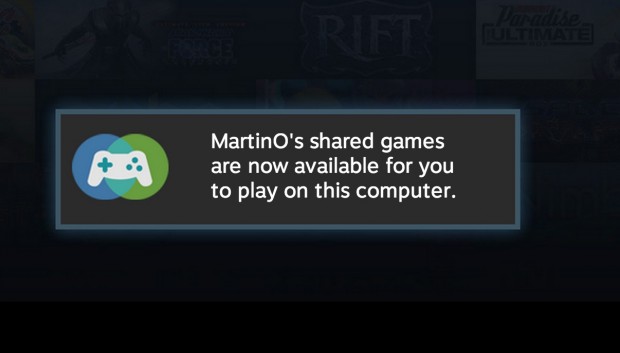 After a few months in beta, Steam's family sharing feature is now available to all its users.
Family sharing allows users to share their entire Steam library of games to up to 10 authorized devices. This allows users with shared computers to share games with each other, while earning their own achievements for their account and maintaining separate saves files. Games that require subscription fees aren't accessible with the feature, and only one user can access a library at a time. However, owners of the library will always have prioritized access.
To enable Steam family sharing, just head to your settings in the Steam client. The option can be located in the Family tab.
[via Steam]
Related Posts