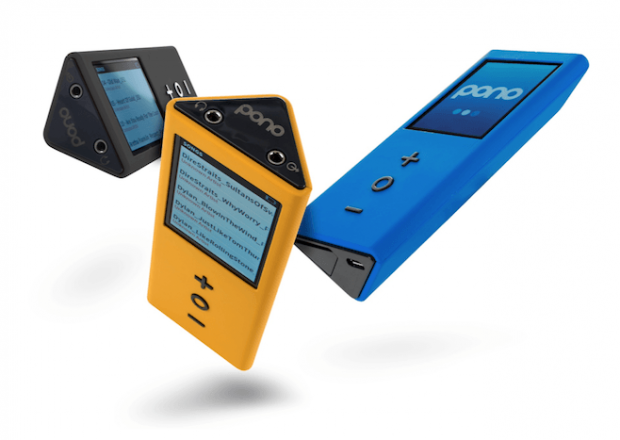 Musician Neil Young is launching his hi-fi music player, the PonoPlayer, through a Kickstarter on March 15th for $399. The device looks like a triangular version of the iPod nano, but is designed to sound significantly better than Apple's or other companies' music players.
Pono describes the sound as "studio master-quality digital music at the highest audio fidelity possible," with an experience "the way artists intended." The PonoPlayer will have 128GB of memory,  but can also be expanded via a memory card. The company will also be launching a new music service in PonoMusic.com alongside the player, featuring the "highest-resolution digital music from both major labels and prominent independent labels."
With more and more people relying on their smartphones or tablets for their music fix, it'll be interesting to see how the PonoPlayer does when it goes up for preorder later this week. At $399, it wouldn't be surprising to see an influx of audiophiles looking for an affordable high-fidelity music player.
[via Pitchfork]
Related Posts