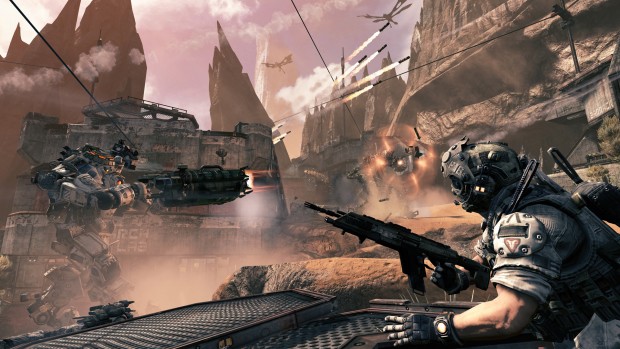 Titanfall is the biggest game to come to Microsoft's Xbox One this year. It's available on Windows as well and it'll be coming to Xbox 360 later this month. But according to head of Respawn, the studio that developed the game, the Microsoft-exclusive may be coming to Apple's Mac as well.
@TZB17 We are talking to Aspyr, they should do it

— Vince Zampella (@VinceZampella) March 13, 2014
Aspyr Media has made a name for itself by porting high-profile PC games to the Mac including games in the Call of Duty franchise and Bioshock: Infinite. Though these are clear indications that Titanfall may indeed come to the Mac, ports can take months or even multiple years depending on the situation.
[via Vince Zampella (Twitter)]
Related Posts