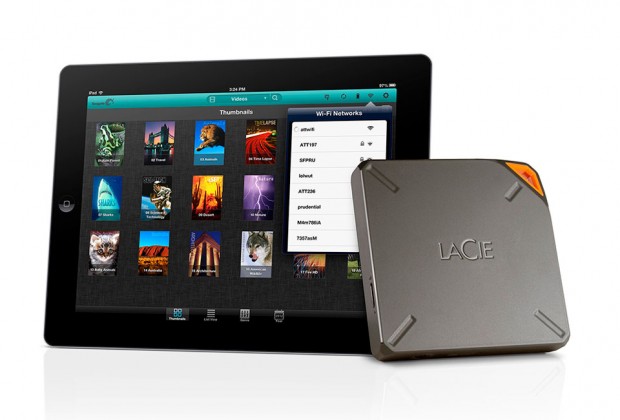 An iPad is no traditional computer or laptop, so it is unable to hold all your awesome videos, pictures, and other important contents. Worry not though, because there's a cool 2TB worth of external storage device, called LaCie Fuel.
You might know of LaCie Fuel since this 2TB external hard drive is not the first. The original holds up to 1TB of storage and is still one of the most popular external storage devices for the iPad.
To gain access to the files on LaCie, users are required to have a wireless connection, though I am not certain if the possibility is there to connect directly through a cord. Furthermore, it is understood that up to 5 devices can connect to the LaCie wirelessly, and up to 3 can stream HD content.
The LaCie Fuel 2TB supports AirPlay and has battery life that can last up to 10 hours. That's a lot of battery life and should hold up quite admirably with heavy use. Bear in mind that the LaCie also works with any device that supports WiFi and has a web browser, so those without an iPad can take advantage of what it has to offer.
Price wise, this thing will cost $249.99, and it will be available later this month.
[via LaCie]
Related Posts