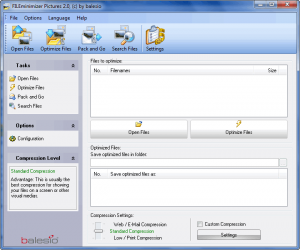 FILEminimizer Pictures is a software that allows you to compress your image files "by up to 98%." If you want more detailed information on the software, please read the full review I wrote on FILEminimizer Pictures.
For a limited time – this promotion will only last for 24 hours – users can get FILEminimizer Pictures v2.0 (the latest version) for free! To get FILEminimizer Pictures for free, follow these simple directions:
Version being given out for free: v2.0

Free updates: Unknown

Supported OS: Windows XP/Vista/Win7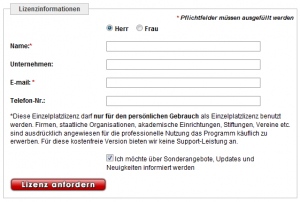 Fill out the registration page. If you don't understand German, here is a rough English translation: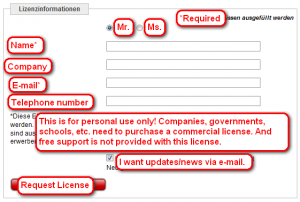 Take note of a few things while filling out the registration page:

You are only required to enter your name and e-mail address – everything else is optional.
By default the registration page will have the "I want updates/news via e-mail" option checked. You do not need to subscribe to Balesio's e-mail newletters in order to take advantage of this offer. So if you don't want to subscribe, uncheck that checkbox.
This freebie is for personal use only. Companies, governments, schools, etc. need to purchase a commercial license.
You will get a confirmation message if you have successfully requested a license:

Check the inbox of the e-mail you registered with. There should be an e-mail from "balesio Team <sales@balesio.com>" with the subject of "FILEminimizer Pictures 2.0 – CHIP Vollversion Personal Edition". In the e-mail you will find a download link, and your registration information: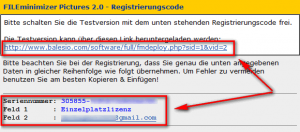 Download and install FILEminimizer Pictures. (The program will be in English.)
After installation, run FILEminimizer Pictures and register it with the registration information you received in the e-mail: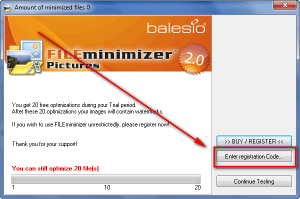 NOTE: "Seriennummer" = "Serial Number", "Feld 1" = "Field #1", and "Feld 2" = "Field #2".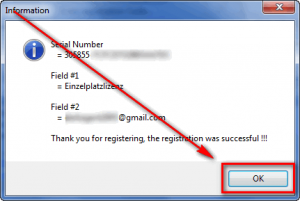 If you have any trouble getting FILEminimizer Pictures for free, post below and I will try to help.
Thanks Murphy!
Related Posts