Update: If Android Mate does not work for you, try freezing apps to remove bloatware. Freezing bloatware usually works better than deleting bloatware.
A growing trend with Android smartphones is the inclusion of bloatware (software/apps that come preinstalled on the phones). While bloatware is easily uninstallable when included onto Windows PCs, uninstalling bloatware from your Android phone is a bit more tricky.
Before a user can remove any bloatware from his/her Android phone, he/she first needs to root it. There is no way to remove bloatware without root because bloatware is hidden in a system folder (/system/app) which users cannot access without "superuser" permissions; rooting gives users "superuser" permissions. With many popular Android devices having a one-click root/unroot program available, rooting isn't very hard anymore. Just search Google or visit XDA-Developers to learn how to root your device.
After the device has been rooted, there are multiple different ways to remove bloatware. Users can remove bloatware via terminal, but unless you are comfortable with command line, terminal is not for you. Instead, there are programs like Root Manager and Root Explorer which allow users to access the /system/app folder and easily uninstall apps without ever having to use command line. However, both Root Manager and Root Explorer are paid apps costing users $2-4 each (not a large sum, mind you, considering they help you remove all the crap on your phone). Android Mate (Free) is another such app that allows users to access /system/apps… but Android Mate (Free) is, well, free.
(Be sure to create a backup of your phone before trying to remove any bloatware, so if anything does wrong you can restore your backup!)
To remove bloatware with Android Mate, run it after installing it. Before you can do anything with it, you will need to give it superuser access; hit "Allow":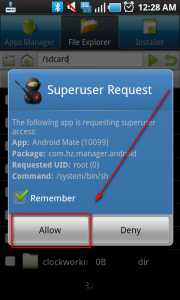 After you give it superuser access, navigate to "File Explorer" and type in /system/app: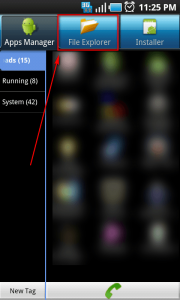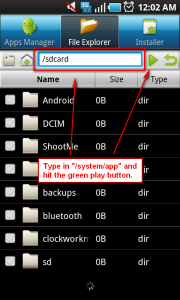 At the /system/app folder, select the APK and ODEX files of the apps that you want to remove, and hit "Delete":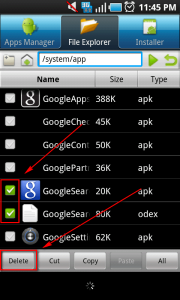 Be warned that even with superuser permissions you should not just remove any and all apps you want; some apps are required for your phone to function normally, so I highly recommend you do a little bit of research to see what apps can be removed safely and what cannot. Typically third party apps, apps that are not from Google, your phone manufacturer, or your service provider (like apps from Amazon) can be removed safely.
Take note that sometimes Android Mate is quirky. It took me three attempts to delete apps from the /system/app folder; on the first two attempts the apps simply were not deleted. On the third attempt – and all attempts afterward – the apps got deleted just fine. So, if you find Android Mate is not properly deleting apps, try it again until it works.
Last but not least, Android Mate provides a lot more features than just bloatware removal. It is a launcher, an installer, an uninstaller – the developer describes it as "Android Mate = App Organizer + SU File manager + Task manager + APK Installer". (You may be prompted by Android asking if you want to use Android Mate as your default launcher – you can always say no and use the launcher you had before.) Unless you want to use the rest of Android Mate's features, you may want to consider uninstalling the app after you have removed all the bloatware off your phone.
In the end, though, Android Mate provides a handy, free way to remove bloatware off your Android phone. To grab Android Mate, search the Android Marketplace for "Android Mate (Free)", use your bar code scanner on the QR code (found below), or load up this page on your Android phone and click on the following link: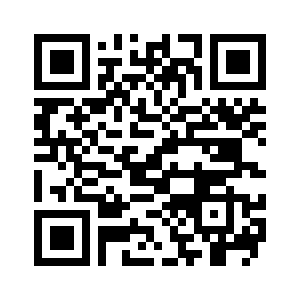 Version reviewed: v1.1.5
Related Posts