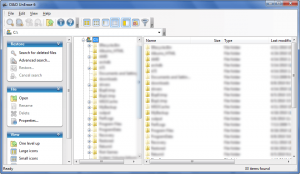 Yesterday dotTech ran an exclusive promotion allowing dotTechies to grab EASEUS Data Recovery Wizard ($69.95 value) for free. Today I am writing this article to inform everyone that O&O UnErase 6 ($29.95 value) can also be had… for free! (I have not reviewed O&O UnErase 6 so I don't know how good it is, the pros, the cons, etc. nor how it compares to other software like EASEUS Data Recovery Wizard; if you have any insight on the quality – or lack thereof – of O&O UnErase 6 please share with us in the comments below.)
Here is a short description and a list of "important features" of O&O UnErase 6 as per the developer: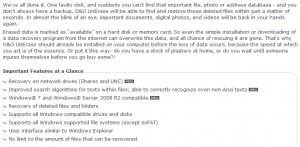 (Click on the image to view description and list in full size.)
To get O&O UnErase 6 for free, follow these simple directions:
Version being given out for free: v6.0.1899

Free updates: Unknown

Supported OS: Windows 2000 and higher

Download size: 5.9 MB for 32-bit and 6.5 MB for 64-bit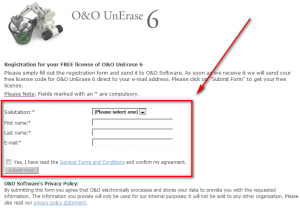 If you submitted the form properly, you will be shown a confirmation message:
Check the inbox of the e-mail address you registered with. There should be an e-mail from O&O Register <register@oo-software.com> with the subject of Your free license of O&O UnErase 6. In the e-mail you will find your registration details: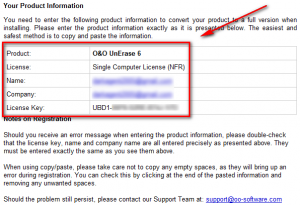 Keep this registration information safe, because it will be needed to register O&O UnErase 6.

(If you don't get an e-mail from O&O instantly, be patient – it took me about 40 minutes to receive the e-mail.)
Download (32-bit version | 64-bit version) and install O&O UnErase 6.
After installation, run O&O UnErase 6 and register it with the registration information you received via e-mail: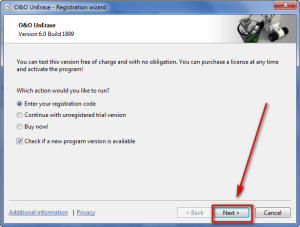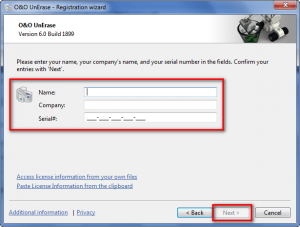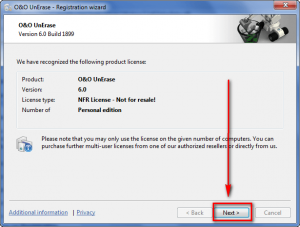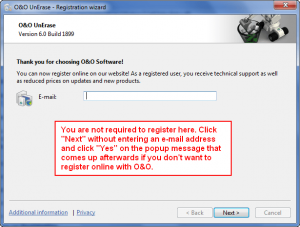 If you have trouble getting O&O UnErase 6 for free, post below and I will try to help.
Multiple people informed me about this freebie: Thank you very much to every single one!
Related Posts