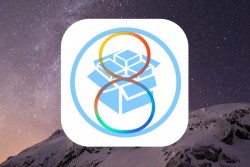 It's not always easy when we follow a jailbreaking guide, but once the guide is finished you usually get Cydia automatically on your iPhone, iPad or iPod touch because Cydia works with the jailbreak developers to make that happen. After all, what good is a jailbreak without Cydia installed? That said, just because you have Cydia on your device in application form doesn't mean you can't delete it; you can and when you do it's very sad. Today I'll show you how you can install Cydia again if you have accidentally hit the delete button.
REQUIREMENTS
You'll need to have iFile pre-installed to follow the first (and easiest) method. The second method is the only known was y to go if you don't have something like iFile pre-installed.
HOW TO RE-INSTALL CYDIA IF YOU HAVE DELETED IT ACCIDENTALLY
Method One:
1. Head over to your on the jailbroken device iFile.
2. Open the Safari web browser and find the latest Cydia update available.
3. Now you can use the iFile to download and install Cydia once again.
The above method only works if you have iFile installed before you deleted Cydia because you have to download iFile from a repo using Cydia. There's a way to do it if you don't have iFiles pre-installed. I'll show you that below.
Method two:
1. Restore your device with Apple firmware that can be jailbroken through iTunes. Do that the same way you would downgrade iOS 8.3.
– at the time of writing this there's no jailbreak available for iOS 8.3 so you would want to downgrade.
2. Now reapply the jailbreak using the jailbreak guide that's suitable for your device and firmware version. EG: Jailbreak iOS 8.2 for Windows or Mac.
3. Now that you have applied the jailbreak again your Cydia app is available like it was last time.
4. Don't make the same mistake twice. If you had to apply the jailbreak all over again because you didn't have iFile perhaps it's a good idea to download it this time so it's there just in case you happen to delete Cydia again in future.
Related Posts