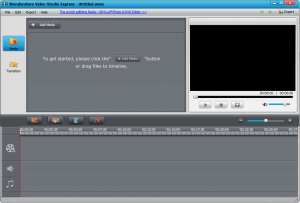 As part of their regular monthly giveaway, Wondershare is planning on giving away Wondershare Video Studio Express for 24-hours on November 25, 2010. However, last night a Wondershare representative e-mailed me asking me to post about this giveaway in advance; so the giveaway is active now (you can get it) but take note the giveaway will still end when November 25, 2010 ends and users must active the program by November 30, 2010 in order to keep the giveaway (activation after November 30, 2010 will not work I am told, so you can't install/reinstall it whenever you want).
That said, Wondershare Video Studio Express is a video editing/creation tool. Here are the main features and supported input/output formats as per the developer: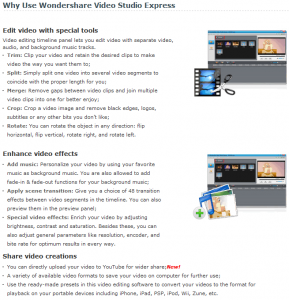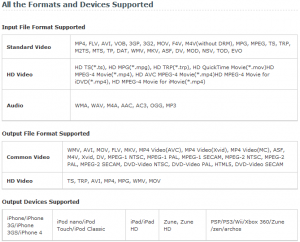 Apparently Wondershare Video Studio Express was given away on Giveaway of the Day back in September, so if you grabbed it then don't worry about grabbing it now. However, if you didn't, to get Wondershare Video Studio Express for free, follow these simple directions:
Version being given out for free: v1.2.0

Free updates: Unknown

Supported OS: Windows XP/Vista/Win7

Download size: 17 MB

Giveaway time-frame: This giveaway is open until the end of November 25, 2010. You must grab the license code and download the program by then. Furthermore, you must activate (i.e. install and register) the program by November 30, 2010.

After you fill out the form and hit Get the Code Now, the registration code is provided to you right on the screen:

Download and install Wondershare Video Studio Express.
After installation, run Wondershare Video Studio Express and register it with the keycode you received: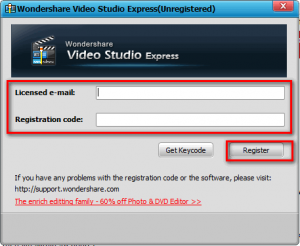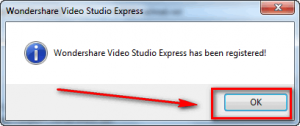 If you are having trouble getting Wondershare Video Studio Express for free, post below and I will try to help.
Related Posts