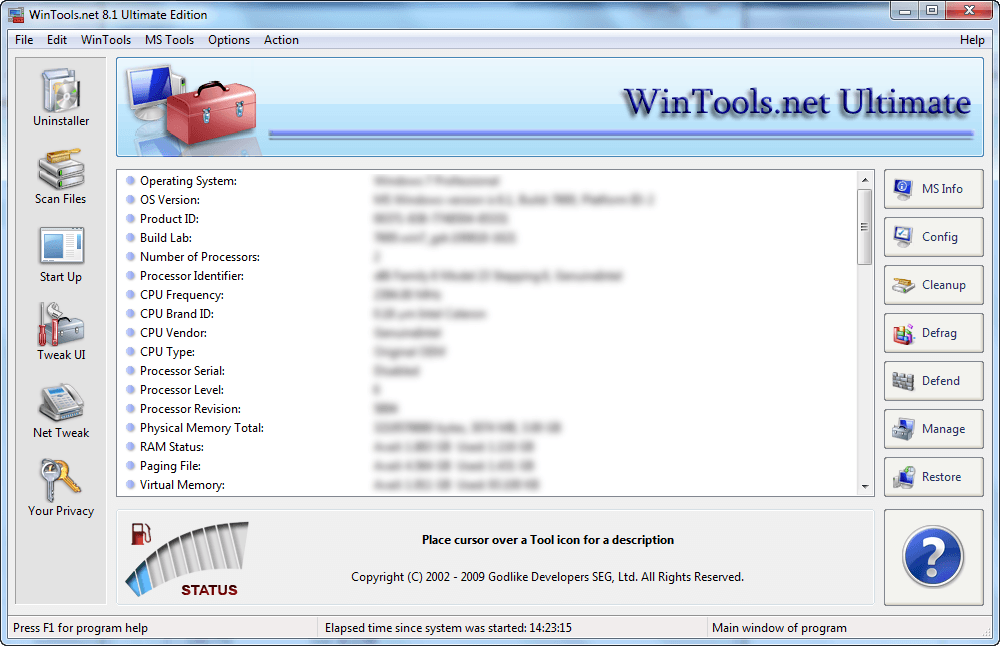 Looking for another system utility/optimization tool? WinTools is at your service. This is the description of WinTools Ultimate Edition as per the developer:
WinTools.net is a suite of tools for increasing MS Windows operating system performance. WinTools.net cleanly removes unwanted software from disk drives and dead references from the MS Windows registry. WinTools.net puts you in control of the Windows startup process, memory monitoring and gives you the power to customize desktop and system settings to fit your needs. Adds more speed and stability for your connection. Ensures your privacy and keep sensitive information secure. WinTools.net Ultimate contains tools: Clean Uninstaller, Scan Files, Scan Shortcuts, Scan Registry, Startup Manager, Tweak UI, Net Tweaker, Your Privacy, Invisible Man, File Shredder…
The following is a description of the individual modules of WinTools Ultimate Edition as per the developer: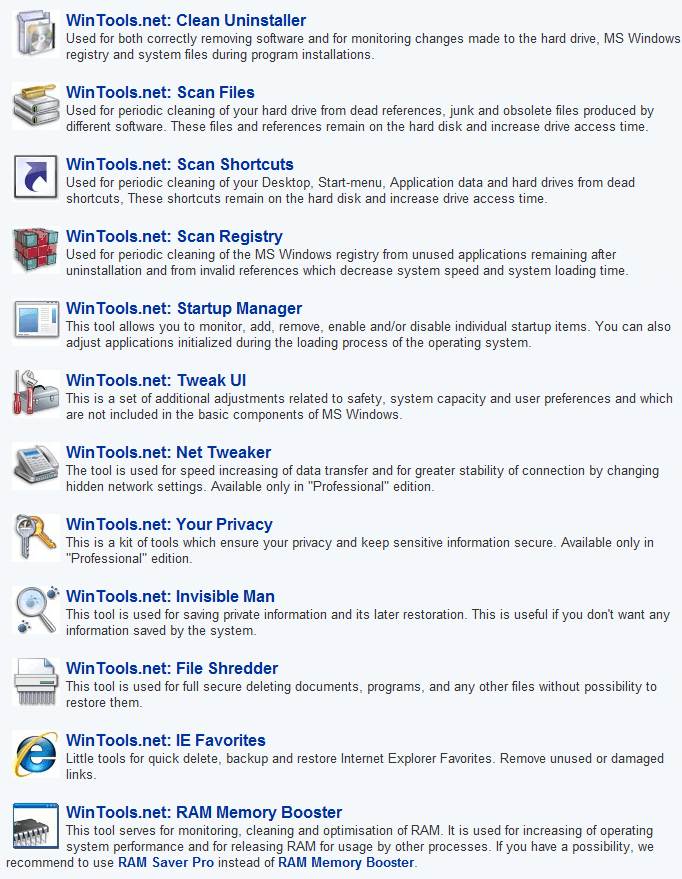 Update: There are reports by some dotTechies saying that the registry cleaning feature of WinTools Ultimate Edition (v8.1) doesn't work.
Typically WinTools Ultimate Edition would cost you $39.99; but for a limited time it is available for free (v8.1 – not the latest v10)! To get WinTools Ultimate Edition for free, follow these simple directions:
Version being given out for free: v8.1


Free updates: No

Supported OS: Windows 2000 and higher

Download size: 1.5 MB

Note: Unless specifically stated otherwise in this article, WinTools Ultimate Edition has not been tested or reviewed by dotTech (aside from checking to make sure this promotion is valid). Please do not take this post as an endorsement/rejection or review of the program. This article is simply to inform about the availability of this program as a freebie; nothing more, nothing less.
Visit the promotion page and click on Vollversion jetzt herunterladen >>:

Note this promotion is a German promotion, but I will show you how to turn the program into English.
Clicking on Vollversion jetzt herunterladen >> will bring you to a Pro.de registration page where you have to fill out a short form:
If you don't understand German, here is a rough translation:
Once you have submitted the registration form, check the inbox of the e-mail address you registered with. Look for an e-mail from Pro.de (aktion@pro.de) with the subject of Aktion PC Praxis Wintools Ultimate Edition?. In the e-mail there is a link you need to follow to confirm your registration: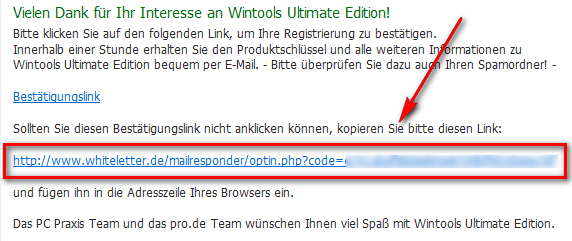 Once you have confirmed your registration, wait for an e-mail from Pro.de (aktion@pro.de) with the subject of Produktschlüssel für Wintools Ultimate Edition? (if you don't receive the e-mail instantly, be patient – it took me almost an hour to get it). In the e-mail you will find your registration code and a download link: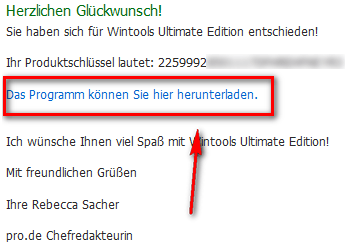 Download and install WinTools Ultimate Edition.
After installation, run WinTools Ultimate Edition and register it with the registration code you received via e-mail: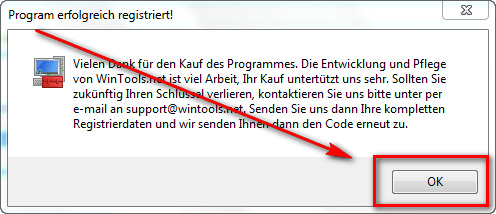 After you have registered WinTools Ultimate Edition, unless you understand German, you are not done yet – you still need to change the program to English (or any of the other languages that are supported by WinTools Ultimate Edition). To do this, go to the Lang folder in your WinTools installation folder (by default it should be C:\Program Files\Godlike Developers\WinTools.net Ultimate\Lang). In the folder, delete default.lng and rename english.lng to default.lng: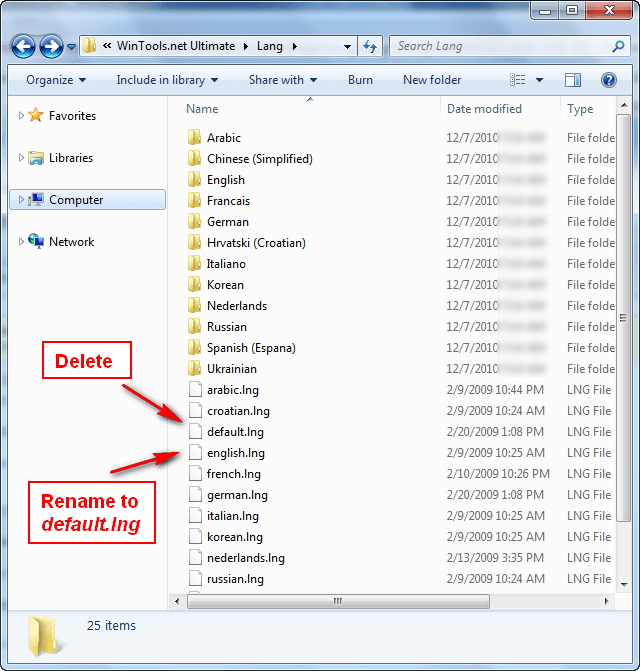 If you prefer Arabic, Chinese, French, Croatian, Italian, Korean, Dutch, Russian, Spanish, or Ukranian over English, you can apply the same concept to their respective language files.
If you have any trouble getting WinTools Ultimate Edition for free, post below and other dotTechies or I will try to help.
Related Posts