Windows 10 has been launched with many extraordinary features that have won the hearts of all those who has used it. Windows 10 has also enabled the unique feature of changing the background of the login screen that makes it very attractive and elegant. It is one of the chic features of the Windows 10. Here is a guideline that will help you learn how to change the background of the login screen.
Windows 10 rolls out an improvement in the lock screen which allows the changing of the background: all you have to do is go to Setting  > Personalization  > Lock screen option, then change the background to whatever you'd like to have it as.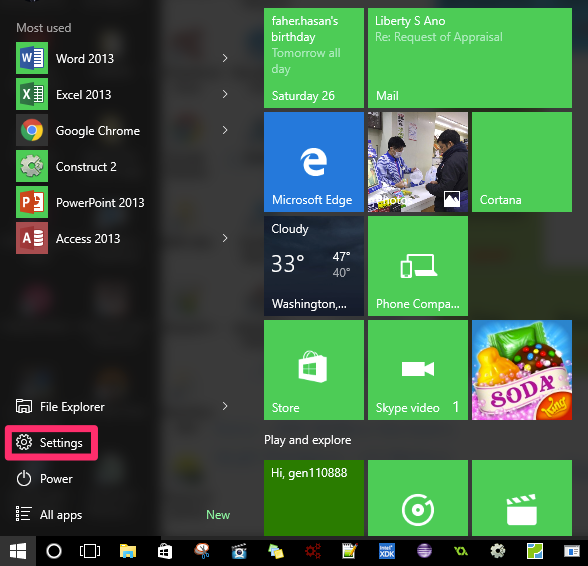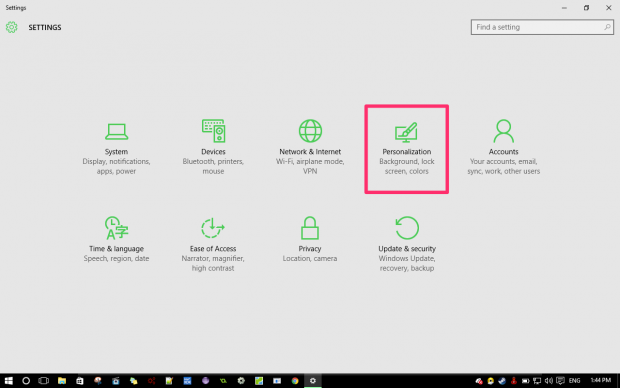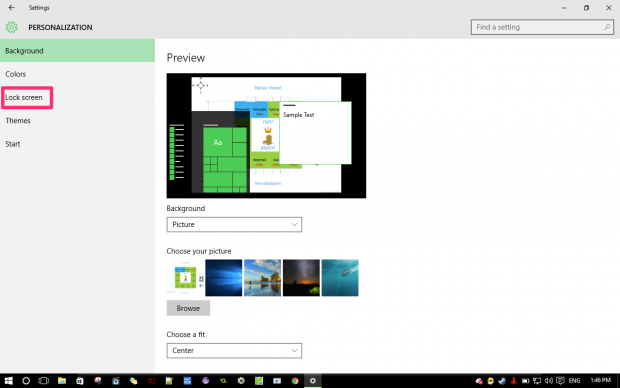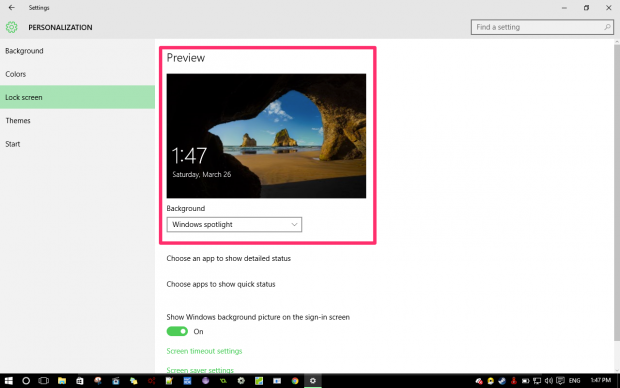 Install Windows 10 Login Background Changer
You can directly get the application that will assist you to change the background of the login screen from the developer for free.
However, be sure that the application you download is the original one as there are many fake copies of the application that might harm your Windows 10 in several ways. Once you have successfully downloaded the application you might face little complications while you are installing it. The errors might appear on your screen and thus, you can simply select the option to continue and wait for the application to properly install.
Select Background
The application is extremely straightforward; all you have to so is select the picture or a color that you want to use as the background of your desktop login screen.
Set the Background
Once you have successfully selected the picture and the color you want to apply as the background all you have to do is go to the change the background option and select it. The background of your choice will be applied.
Remove Account
If you want an even more stylish look there is also an application developed for removing the account option and still have your attractive screen background.
Explore to C:\Users\Public\AccountPictures where you will discover a document with an alphanumeric string. Change the name of that organizer to whatever else and the symbol will be gone whenever you are at the login screen.
By using the tips, you can make the background of your login screen look attractive and change it according to your will. Thus, you can simply impress your peers by telling them how you change the background. This will make your experience of using the Windows 10 more fun and you will enjoy your time using it. Ideally, these little tricks will offer you some assistance with customizing Windows 10 to your enjoyment.
Related Posts