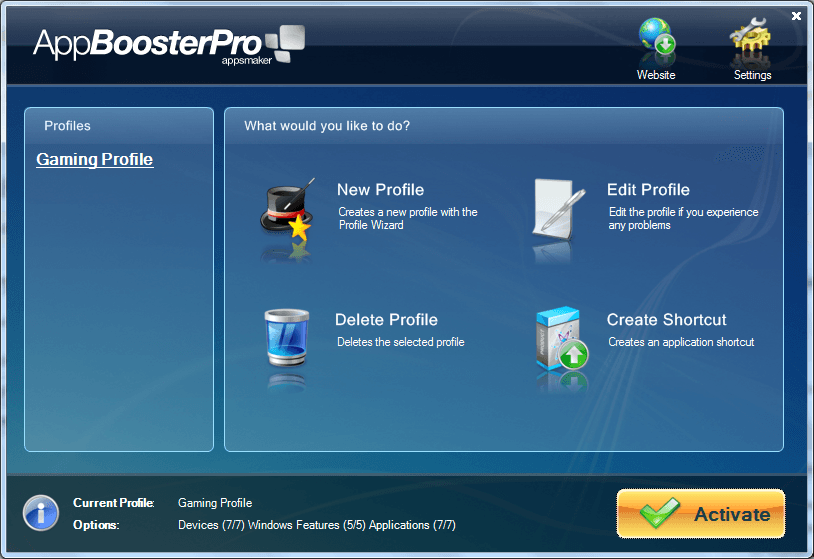 Update: This promotion is now over. Sorry to those that missed it! To avoid missing promotions in the future, consider subscribing to dotTech: RSS Feed | E-mail | Twitter | Facebook.
Ever try to do a resource-intensive task on your computer like play a game, watch a video, etc. and your computer just won't stop lagging? Well, one of the reasons that your computer is lagging might be because of background programs/services that are unnecessarily using computer resources. AppBooster is a program that aims to help you with the lag problem; it allows you to focus your computer resources towards a specific task by shutting down background programs/services.
The following is a description of AppBooster, as per the developer:
Do you want the "new car smell" back?

Some people use "Magic Trees", these little air freshener trees for their cars, to get that "new car smell" back. But air freshener doesn't help, to get that "new computer feeling" back. As time goes by you may have installed a lot of applications. And lots of them install background processes and services, which you don´t use many times. The more background processes are running, the more memory is used and starting apps and games is much slower. Disabling these processes normally needs a PC restart.


Instant Power


AppBooster gives you instant power for your apps and games whenever you need it. Instead of manually shutting down running processes, applications and windows services, AppBooster quits all unneeded background processes and services making more RAM and CPU power available for your favorite games and apps. Without being a professional pc user you are able to get the most out of your computer.


"There is an update available…"


You know these kind of notifications which always come in a very inappropriate moment? When you are gaming and waiting for you opponent to come around the corner? By disabling background processes and scheduled tasks temporarily, AppBooster prevents those notifications and let you play smoother and without interruptions.


AppsBooster is safe and easy to use


AppBooster doesn't change any system settings or modify the windows registry in order to stop background processes. You system will be reset to the exact same status after the Booster Mode has been stopped. Even inexperienced users may use AppBooster without crashing anything or making something wrong.


No restart required at any time


You can enabled and disable the Booster Mode at any time without needing to restart the system. No delay, instant performance!
AppBooster actually comes in two editions: Free and Pro. On a similar note, currently AppBooster is v2.0. Today's promotion is of AppBooster Pro v1.3. While AppBooster Free is v2.0 now, I talked to a representative and I was informed that even though AppBooster Free is v2.0 while this promotion is of AppBooster Pro v1.3, AppBooster Pro v1.3 still has the following advantages over AppBooster Free v2.0:
AppBooster Pro v1.3 can create multiple profiles while AppBooster Free v2.0 can only create one;
AppBooster Pro v1.3 allows users to include custom processes/applications to be killed while AppBooster Free v2.0 does not.
That said, though, I noticed AppBooster Free v2.0 has some advantages over AppBooster Pro v1.3 also, such as two new features Memory Booster and Windows Sidebar and Tray-Gadget. So depending on your needs, you may find AppBooster Free v2.0 is more beneficial to you than AppBooster Pro v1.3. AppBooster Pro v2.0, of course, is the best out of all three with the most features.
As part of this promotion, dotTechies can get 50% off AppBooster Pro v2.0 using the coupon code DOTTECH. The following are the improvements made in AppBooster Pro v2.0, as per the developer:
New! Automatically launches Booster Profiles, when starting an application you configured
New! Automatically starts any other application when launching a Booster Profile
New! AppBooster Defrag : Optimizes your Game-Files, Application Folders and Harddisks for full read/write speed
New! Internet Booster: Optimizes your internet connection settings to reduce lags and enhance download speed
New! Windows Sidebar Gadget: Quick Access to Booster Profiles
New! Memory Booster: Prevents memory swapping during Gameplay
Updated: Large DataBase Update
Updated: Improved User Interface, now with Detail View to see, which processes and services will be shut down
Updated: Uses less memory
That said, to get AppBooster Pro v1.3 for free, follow these simple directions:
Version being given out for free: v1.3

Free updates: No

Free technical support: No

Supported OS: Windows XP/Vista/Win7

Download size:  About 6 MB

Giveaway time-frame: Giveaway ends Thursday December 23, 2010 at 02:00 PST. Anyone that grabs the registration code during this time frame can install/reinstall AppBooster Pro v1.3 whenever they want.

Note: Unless specifically stated otherwise in this article, AppBooster Pro has not been reviewed by dotTech (aside from ensuring that this giveaway is valid). All the information about the program in this post is based off the information provided on the developer's website. Please do not take this post as an endorsement/rejection or review of the program. This article is simply to inform about the availability of this program as a freebie; nothing more, nothing less.
NOTE: This promotion is available to everyone; however this is a dotTech.org promotion. Please do not directly link to the registration page. Rather, if you want to share this offer with others, provide a permalink (alternatives link) to this article. Thanks!

After you have registered, check the inbox of the e-mail address you registered with. Look for an e-mail from info@appsmaker.com with the subject of AppBooster Pro 1.3 License Key. In the e-mail you will find your registration key:

Download and install AppBooster Pro v1.3.
After installation, run AppBooster Pro v1.3 and register it using the key you got via e-mail (note when running AppBooster Pro v1.3, you may be prompted with a window that tells you to download AppBooster Free v2.0 – just close that window):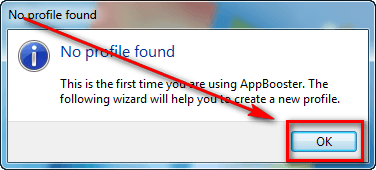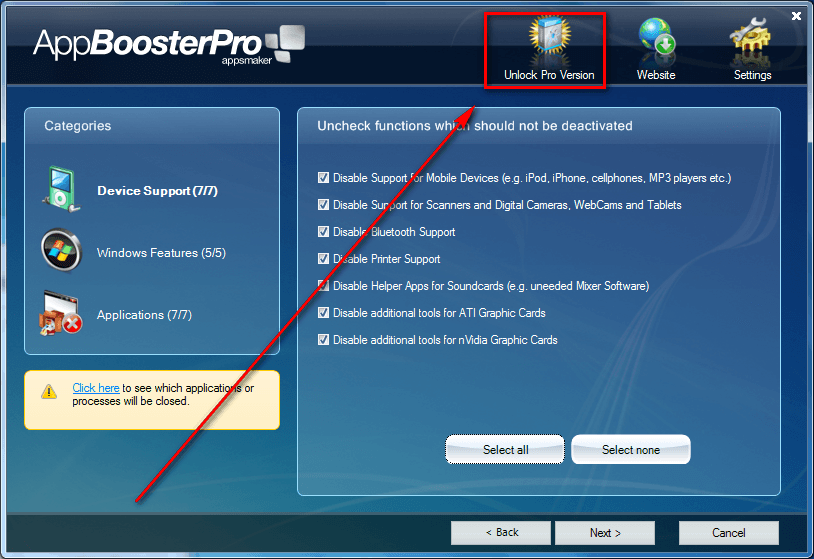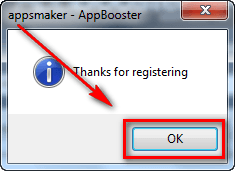 Enjoy!
(Optional) As a way of thanking Software Applications Studio for this freebie, please provide them with feedback regarding their software in the comments below. Feedback can be anything including but not limited to bugs fixes, desired features, desired changes, ways to improve the program, input on the current price, etc.
If you have trouble getting AppBooster Pro v1.3 for free, post below and other dotTechies or I will try to help.
Related Posts