Two weeks ago dotTech and iSkysoft Studios ran a promotion of iSkysoft Video Converter. Now we are back; but this time we bring you iSkysoft Studios' flagship product iSkysoft iMedia Converter!
Despite what the name may imply, iSkysoft iMedia Converter is not a program aimed at Apple products. Rather, iSkysoft iMedia Converter is an all-in-one video converter, audio converter, and DVD ripper. (Yes, iSkysoft iMedia Converter can bypass DRM protection.) Of course iSkysoft iMedia Converter comes with those much loved basic editing capabilities, too.
The following is the official list of features for iSkysoft iMedia Converter (created by the developer) followed by a chart listing all the supported input formats, output formats, and electronic devices (also created by the developer):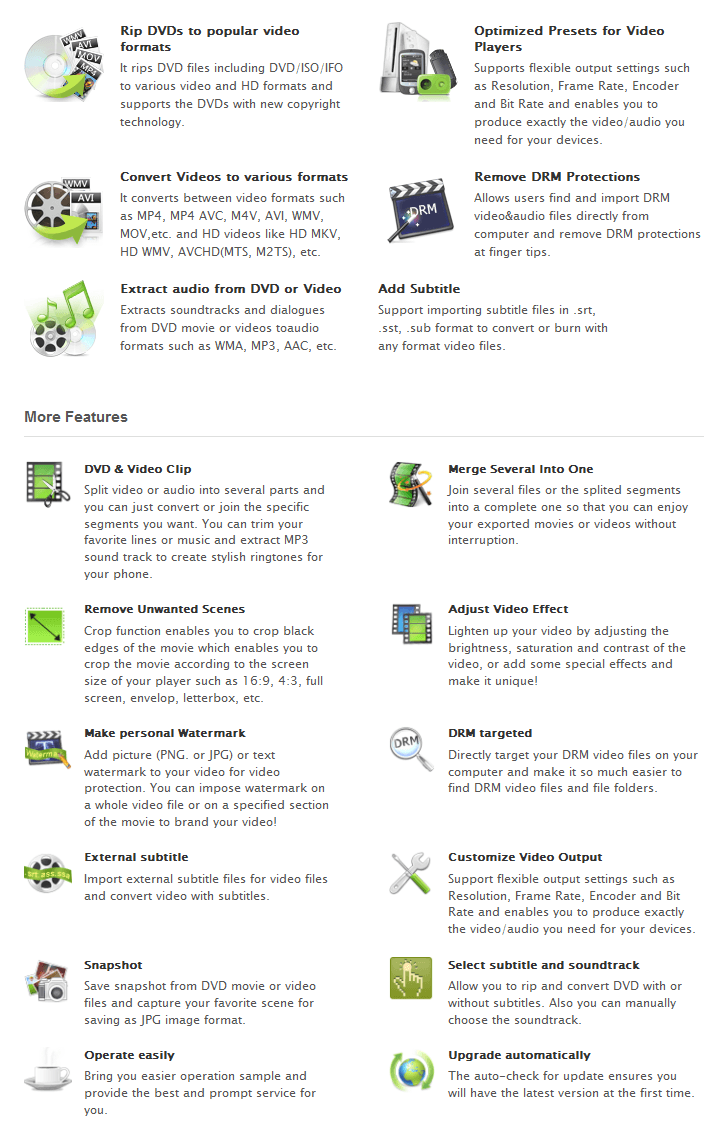 (Click on the image to view list in full size.)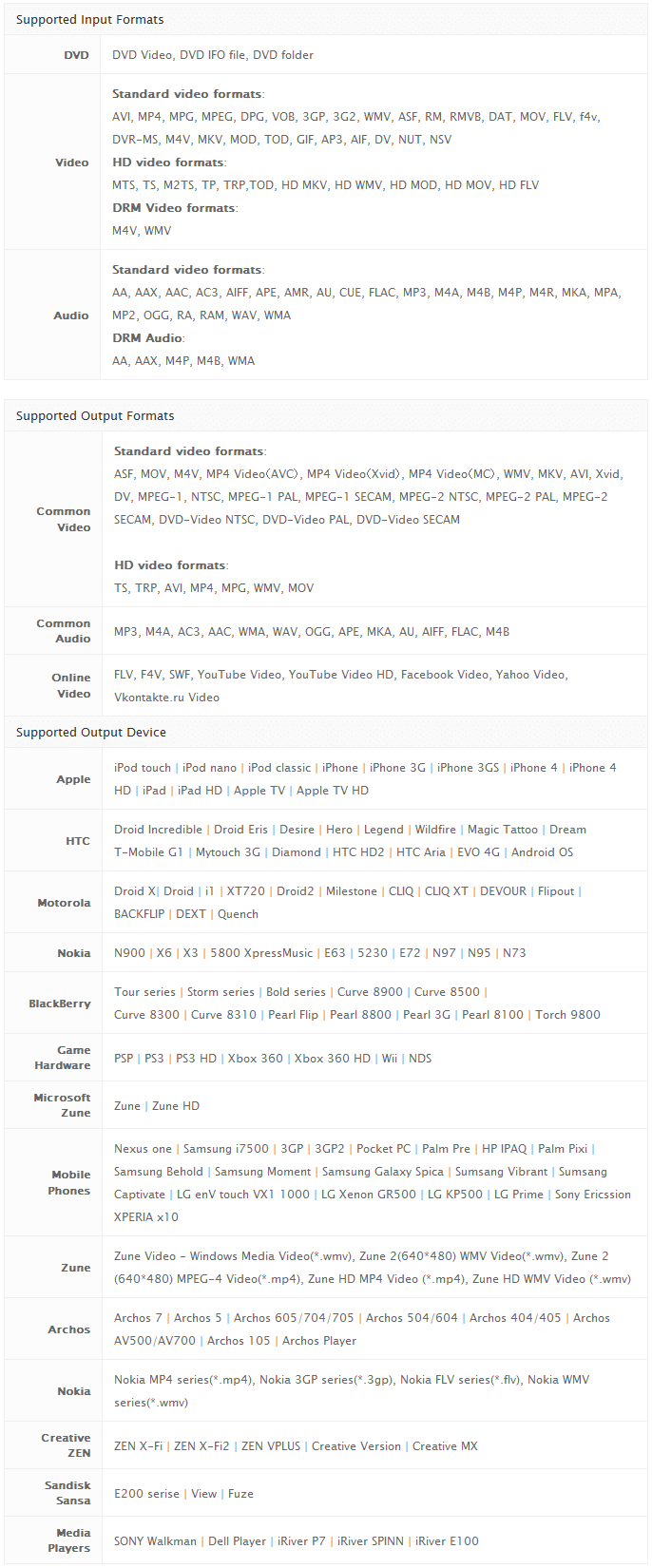 (Click on the image to view list in full size.)
While dotTech has never formally reviewed iSkysoft iMedia Converter, based on my past experiences with iSkysoft Studios/Wondershare Software video & audio converting and DVD ripping products, and the overwhelmingly positive comments made by dotTechies in the last promotion, I will say this: One would have to be a bloody fool to miss out on grabbing iSkysoft iMedia Converter while it is available for free. Pardon my French.
Before I spill the beans on the freebie, I would like to inform everyone of the second part of this promotion. As part of this promotion, anyone that wants a product with more features than iSkysoft iMedia Converter can purchase iSkysoft Video Converter Ultimate for a discounted price of $30 (regular price is $55). Although the software titles may imply otherwise, iSkysoft Video Converter Ultimate actually has more features than iSkysoft iMedia Converter. iSkysoft Video Converter Ultimate is the combination of various different iSkysoft Studios products; it can do everything iSkysoft iMedia Converter can do and more, such as burn DVDs and download streaming videos. iSkysoft Video Converter Ultimate can be purchased from the giveaway page at the $30 discounted price.
That said, to get iSkysoft iMedia Converter for free, follow these simple directions:
Version being given out for free: v3.0.3.0

Official free updates: No

Official free technical support: Yes but only for up to one week after this giveaway
Supported OS: Window NT/2000/XP/2003/Vista/Win7

Note: iSkysoft iMedia Converter also has a Mac OS X version, but this giveaway is only for the Windows version


Download size: 19.8 MB

Giveaway time-frame: This giveaway ends on December 27, 2010. iSkysoft Studio requests everyone to try to install and activate iSkysoft iMedia Converter by December 27, 2010, but users will be allowed to install/activate at later dates – just make sure you keep you registration details and program installer safe.


Note: Unless specifically stated otherwise in this article, iSkysoft iMedia Converter has not been reviewed by dotTech (aside from ensuring that this giveaway is valid). All the information about the program in this post is based off the information provided on the developer's website. Please do not take this post as an endorsement/rejection or review of the program. This article is simply to inform about the availability of this program as a freebie; nothing more, nothing less.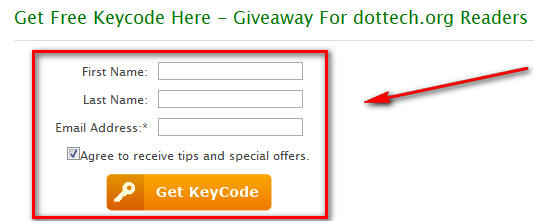 Once you have registered, check the inbox of the e-mail address you registered with. Look for an e-mail from iSkysoft Mailer (mailer@iskysoft.com) with the subject of Your Registration Information of iSkysoft iMedia Converter. In the e-mail you will find your registration information:

Download and install iSkysoft iMedia Converter.
After installation has finished, run iSkysoft iMedia Converter; you will be promoted to register the software so register with using the registration details you received via e-mail: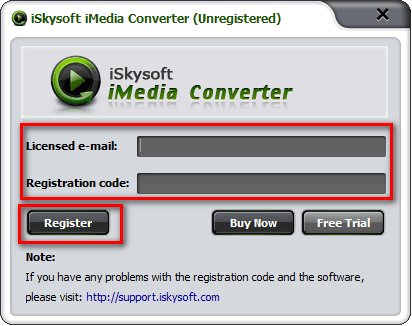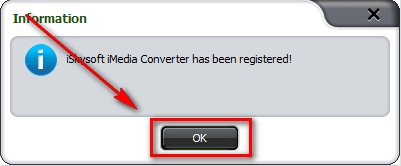 Enjoy!
(Optional) As a way of thanking iSkysoft Studio for this freebie, please provide them with feedback regarding their software in the comments below. Feedback can be anything including but not limited to bugs fixes, desired features, desired changes, ways to improve the program, input on the current price, etc.
If you have trouble getting iSkysoft iMedia Converter for free, post below and other dotTechies or I will try to help.
Related Posts