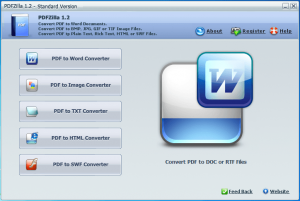 Note: This freebie was originally posted about in Jan 2011. That particular promotion has ended. However, a new promotion for the same freebie is now available, so I have republished this article. Sorry to everyone that receives multiple notifications!
Software Description
The following is a description of PDFZilla, as per the developer:
PDFZilla is a desktop application that quickly and accurately convert PDF files into editable MS Word Documents, Rich Text Documents, Plain Text Files, Images, HTML Files, and Shockwave Flash SWF Files. PDFZilla supports most of popular formats: DOC, RTF, TXT, BMP, JPG, GIF, PNG, TIF, HTML, SWF formats. PDFZilla also supports batch convert mode and Page Selection.

PDFZilla Key Features

Convert PDF to Word
Convert PDF to Word with all text and Graphical data.
Convert PDF to RTF
Convert PDF to Rich Text Files. You can edit all text and graphic by Windows Wordpad.
Convert PDF to TXT
Convert PDF to plain text files. You can edit text by Notepad.
Convert PDF to Images
Convert PDF to BMP, JPG, GIF or TIF files.
Convert PDF to HTML
Convert PDF to HTML files and automatically generate the Index file.
Convert PDF to SWF
Convert PDF to Shockwave Flash Animation files which can be published on websites.
Page Selection
Convert all the pages, or partial pages of PDF file.
Easy to use software
Add a PDF File -> Select the Output File Format -> Click on Start Converting button, then just have a cup of coffee :)
dotTech Advice
dotTech reviewed PDFZilla (v1.2.9) last year. The final verdict sums up how I feel about the program:
If PDFZilla was just a PDF to Word, PDF to HTML, or PDF to TXT converter it would be rejected in an instant: PDFZilla performs very poorly in those conversions. However, PDFZilla's good performance in converting PDF to images/SWF – with the exception of PDF to GIF – holds PDFZilla above that rejected threshold. So, all aspects of the program considered, my final rating of PDFZilla is "ordinary"; some of its features work well, while some don't. The sad part is that the the conversions that would probably be the most useful to users (PDF to DOC/RTF) are the ones that perform poorly. […]
Honestly if you are looking for a good PDF to Word converter, you should skip out on PDFZilla and grab AnyBizSoft PDF To Word Converter 3.0.0. However, if you are looking for converting PDF -> Images/SWF, you may want to consider getting .PDFZilla because it does those conversions well (with the exception of PDF – > GIF).
Freebie Details
To get PDFZilla for free, follow these simple directions:
Version being given out for free: v1.2.9

Free updates: Unknown – Probably not

Supported OS: Windows 2000 and higher

Download size: 5.9 MB

Malware scan: 0/43 detections – VirusTotal scan results

Giveaway time-frame: Giveaway ends March 20, 2012

Download and install PDFZilla (v1.2.9). Take note when installing PDFZilla, the default installation directory is set to C:\PDFZilla. In other words, PDFZilla tries to install directly into the C:\ directory, which is very poor convention – it should be installing into C:\Program Files. So, be sure to change that.
After installation, run PDFZilla (Windows Vista/Win7 users should run PDFZilla as Administrator) and register it with the code AQ1W6F0ZN7Q9D85: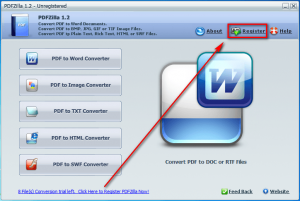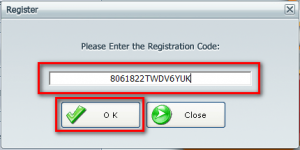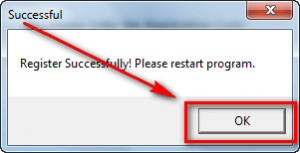 If you have trouble getting PDFZilla (v1.2.9) for free, post below and other dotTechies or I will try to help.
Related Posts