Update: This promotion is now over. Sorry to those that missed it! To avoid missing promotions in the future, consider subscribing to dotTech: RSS Feed | E-mail | Twitter | Facebook.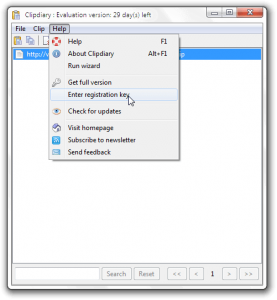 Software Description
The following is a description of the software written by the developer:
Clipdiary — what does it do for you?

Automatically saves every piece of data copied to the clipboard
Lets you quickly retrieve any text from its database, so that you can either place it into the clipboard or paste it directly into any application
At your request, strips away any formatting from text, so that you can easily paste it as plain text
Lets you search through the clipboard history

This clipboard manager is handy if you want to:

Quickly find and paste a piece of text that was in the clipboard some time ago
Find any data that was once placed into the clipboard
Restore the clipboard contents (if they were accidentally overwritten)
Convert any text to plain text (by stripping away its formatting)
Save a lot of time and increase your productivity


What's the use of clipboard history?
Isn't it nice to know that you can easily get back anything that was once in the clipboard? If you don't think so, you should try Clipdiary and feel yourself a power user: Whenever you want to, you can retrieve any data you once copied, be that last hour or last week! Basically, that means that you can restore information that otherwise might be lost forever. Most importantly, you can almost instantly access the recently copied clips, so you can literally work faster!
dotTech advice
Ashraf reviewed v2.1 of this software (this giveaway is v3.1) in early 2009.  At the time, he liked it:
Clipdiary is an excellent program: thumbs up and highly recommended. Get it, use it, love it. Clipboardic is a great free alternative in case you ever loose Clipdiary or if you prefer a portable solution. Also, if you want to share your clipboard data across a network, Clipboardic is better suited than Clipdiary for that task.
If you're looking for a clipboard manager, this is your program!
Freebie Details
Version being given out for free: v3.1
Free updates: No
Supported OS: Unknown
Download: 1.9MB full, 2.5MB portable
Giveaway timeframe: 72 hours
Instructions
Clipdiary is being offered for free from TipRadar.  First download and install the appropriate version of the application.  Then download the license file and open License.txt.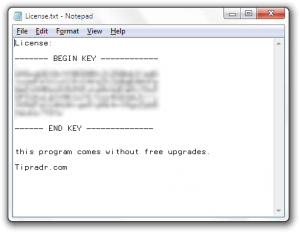 Set up Clipdiary.  By default, it will use the keyboard shortcut Ctrl+D.  Press your keyboard shortcut to open the main program window and go to Help>Enter Registration Key.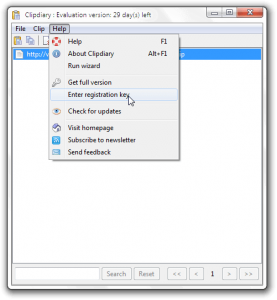 Paste your key into the window.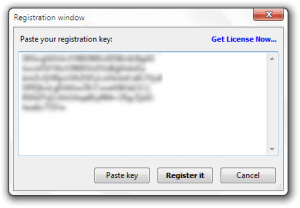 Hit Register it to register and restart Clipdiary.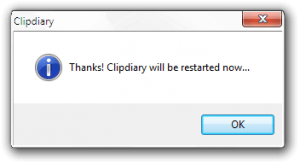 Congrats, you've gotten Clipdiary for free!
Thanks Jeanjean!
Related Posts