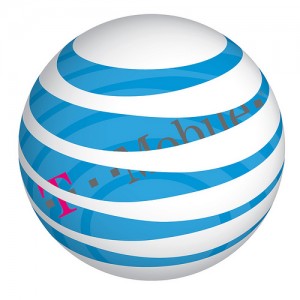 Are you a T-Mobile USA customer? You may be able to make unlimited calls over WiFi… for free. Starting 5/13/11 (i.e. last Friday) T-Mobile launched a new feature allowing select customers to make calls over WiFi for absolutely nothing. In other words, as long as you are connected to WiFi and you are making the voice call over the WiFi network, the minutes won't be deducted from your voice plan. Here are the fine details:
You must be on an Even More or Even More Plus plan. You cannot be a prepaid customer and people with grandfathered plans are not eligible.
Calls made over WiFi to USA numbers are free. Calls made over WiFi to international numbers are subject to international charges. Both these rules apply if you are in the USA or abroad.
Image Credit: JD Hancock
Note not all phones support free WiFi calling. All phones that have T-Mobile's WiFi calling app/feature built-in will allow for free WiFi calling. You must be calling using the WiFi app/feature, otherwise the call will be deducted from your voice plan. Here is a short-list of phones that support WiFi calling:
Blackberry Bold 9780
Samsung Vibrant (SGH-T959)
Samsung Galaxy S 4G
LG Optimus T
myTouch 3G Slide
myTouch 4G
Motorola Defy
Motorola Cliq 2
Motorola Cliq XT
Sidekick 4G
T-Mobile G2
T-Mobile G2x
Nokia Astound
Nokia Mode
Samsung t339
Other phones may – or may not – allow you to call for free over WiFi if the WiFi calling app/feature is ported to the unsupported phones. This unofficial support has not been confirmed yet, so if you want to try free WiFi calling on unsupported phones be sure to do trial runs to make sure it is working as it should.
In the next few weeks, everyone who is eligible for free WiFi calling (i.e. you have an eligible monthly plan and a supported handset) will be getting text messages from T-Mobile informing them about this new feature. If you are impatient and don't want to wait, you can call T-Mobile's customer care (or chat with them online) and have them add this new feature to your account.
Good luck everyone! Milk this while you can. :-)
Related Posts