In the past dotTech has discussed AdFree Android as the app for blocking ads on your Android device. While AdFree Android works well, the issue with it is the developer has recently begun updating the app without providing any sort of changelog to let users know what the updates are for. Since AdFree Android is an app that requires root, many people, including myself, are left wondering why the developer is updating (since the app is not broken and updates don't add any noticeable functionality) and are getting a bit uneasy to just blindly update an app that has root access to our devices. This is where AdAway comes in.
AdAway is an open-source app for Android devices. It does the exact same thing as AdFree Android: AdAway blocks ads by making use of your device's HOSTS file. (In other words, AdAway also requires root access and it is also a one-time-use app that you use once and potentially never have to see again/it doesn't continually run in the background.) So, then, why use AdAway over AdFree Android? Because, in addition to have some extra functionality such as being able to select which ad block lists to use, AdAway provides users with piece of mind that has been taken away by the developer of AdFree Android.
Using AdAway is just as easy as using AdFree Android. You load the app and one tap installs the relevant ad block lists on your device and one tap disables ad blocking by restoring a default HOSTS file: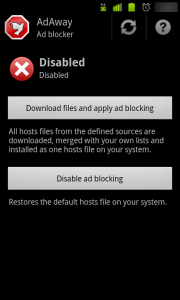 Of course since AdAway requires root access, you will be asked to give AdAway root access before you can block anything.
Aside from being open-source, the two advantages of AdAway over AdFree Android are
AdAway allows users to customize (add/edit/delete/select/unselect) which ad block lists they want to use: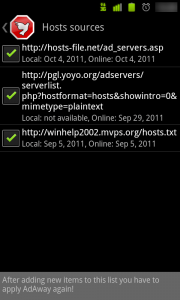 (The three lists shown in the above screenshots are the lists that come enabled with AdAway by default.)
AdAway has a black list, white list, and redirection list which allows users to manually add hostnames to block, not block, and redirect, respectively: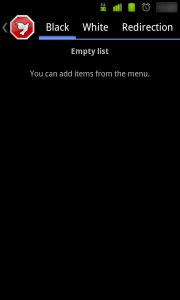 In addition to the above mentioned, there are, of course, the standard options/settings of AdAway that you can mess around with: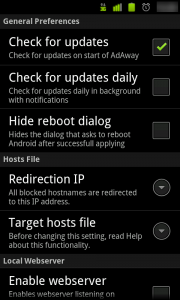 Pretty cool, no? Looks like there is a new Best Free Advertisements Blocker in town. Amrite or amrite?
There is one slight downside to AdAway, however. Whereas AdFree Android requires only root access, AdAway requires root access and requires BusyBox to be installed. BusyBox is a set of developer utilities that some apps use to further their functionality. While it may be annoying that you must have BusyBox installed to use AdAway, BusyBox is freely available on Android Market and it takes less than one minute to install (depending on your Internet connection speed). So it isn't that big of a deal. Plus once you have BusyBox installed you don't have to reinstall it for the other apps, that you may use in the future, that require it.
You can grab AdAway from the links below:
Version reviewed: v1.11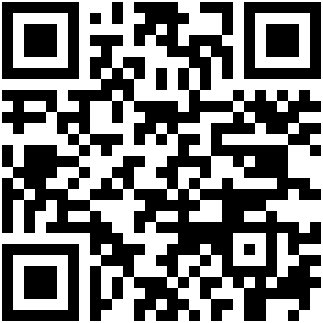 Price: Free
Android OS version supported: 2.1 and up
AdAway homepage | Android Market link
Related Posts