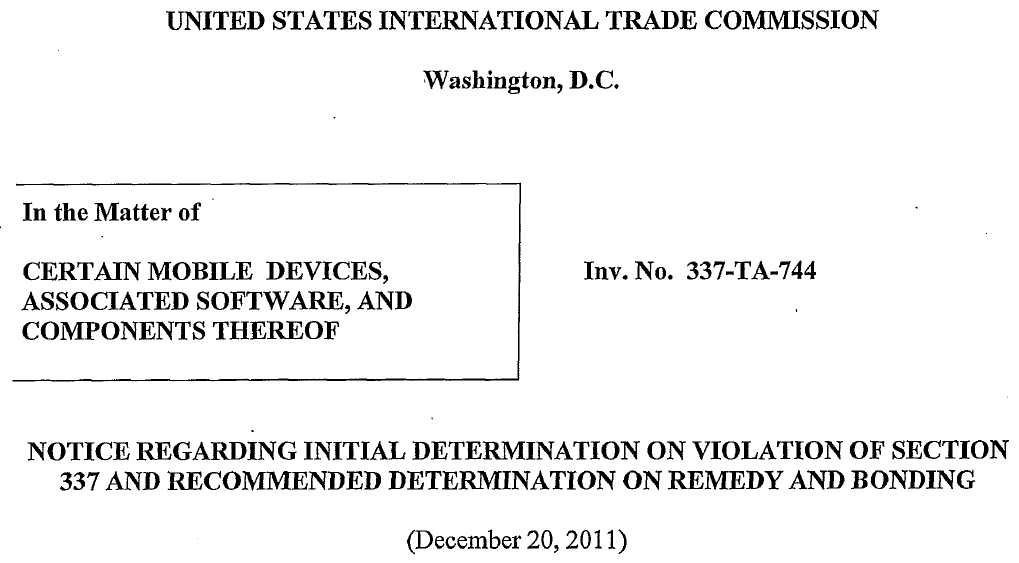 In what can be considered another indirect blow to Android, today a U.S. International Trade Commission judge ruled Motorola Mobility has violated a Microsoft patent (U.S. Patent No. 6,370,566) that deals with "generating meeting requests and group scheduling from a mobile device".
While the patent in question definitely appears to be more significant than the one HTC violated, this particular ruling is only the first step in the whole process. In other words, this ruling is not final (read: no bans on any Motorola devices, yet) and it will be reviewed by the full trade commission before it is enforced.
Also worth mentioning is while Motorola was found to violate '566, it was found Motorola did not violate six other patents: U.S. Patent No. 5,758,352, U.S. Patent No. 6,826,762, U.S. Patent No. 6,909,910, U.S. Patent No. 7,644,376, U.S. Patent No. 5,664,133, and U.S. Patent No. 6,578,054. Plus Motorola and Microsoft are locked in a war of over 50 patents disputes in USA and Germany. So Microsoft may have won a skirmish, but the battle – and war – is far from over.
Since this ruling is not final I doubt Motorola will issue any official statement. However, one thing is clear: The sharks are aiming for the 'droid jugular. This particular ruling affects Google more directly than other anti-Android rulings because it literally hits Google's wallet (no pun intended): Google is in the process of purchasing Motorola Mobility, remember?
Feel free to discuss in the comments below.
[Thanks Samuel | via Reuters, FOSS Patents, ITC Notice]
Related Posts