YouTube has millions upon millions of videos on a variety of topics. In fact YouTube has so many videos it is often a good place to go to learn about a specific topic. If you are looking to view videos on a certain topic on YouTube, Show Me Nonstop might be a tool you want to check out.
Show Me Nonstop is…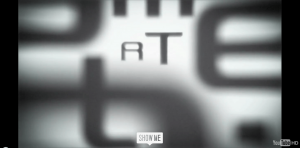 Show Me Nonstop is a website that allows users to conduct unstructured YouTube research on a specific topic. It does this by continuously playing YouTube video after video based on the specific search query you enter. I say "unstructured" because that is exactly what it is. Aside from inputting the search query, users have absolute no control over what videos are shown nor are there any video player controls (such as stop, pause, etc.). After you tell Show Me Nonstop what topic to show videos about, it automatically pulls videos regarding that topic (there is no information on how it determines which video to show and which video to not show) and shows them to you continuously, one after another. It automatically pulls the highest quality video possible, meaning if there is an HD version of the YouTube video it will show that.
The only control you have with Show Me Nonstop is being able to skip to the next video; this is done by clicking on the video that is currently being played.
Using Show Me Nonstop
There are four steps to using Show Me Nonstop:
Visit the website.
Enter a word or phrase you want to view videos about.
Hit the SHOW ME button.
View videos.
As already mentioned, when viewing videos users have no controls whatsoever aside from skipping to the next video. However, if you like a specific video that is being shown with Show Me Nonstop and you want to share it with friends, embed it somewhere, etc. you can access the video directly on YouTube.com by clicking the YouTube/YouTube HD logo in the bottom-right corner.
Conclusion
The idea behind Show Me Nonstop is novel. Eliminating the need to manually play videos when viewing a series of videos is handy indeed. However the lack of user control regarding which videos are viewed is potentially a deal-killer for many people. Plus because of the high volume of videos on YouTube, in order to view relevant videos you need to input highly descriptive terms in Show Me Nonstop — otherwise you will only view junk.
As it stands, I can see Show Me Nonstop being useful for only a handful of purposes such as being bored and wanting to pass time watching YouTube or trying to brainstorm ideas by watching videos. But, hey, who knows — maybe there is a secret behind Show Me Nonstop's genius that I don't know about yet.
Hit up the link below to start using Show Me Nonstop:
[via Ghacks]
Related Posts