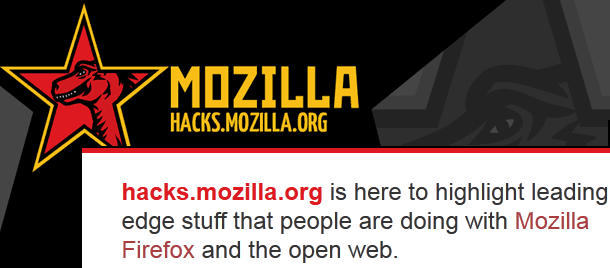 Today, on their Mozilla Hacks blog, Mozilla reminded us of all the Firefox accomplishments for 2011. Chief among these accomplishments are Firefox for Android, privacy advancements courtesy of Do Not Track, and the new Firefox Aurora channel. In addition to the just-mentioned, Firefox made performance improvements, decreased memory usage, introduced a new rapid release cycle (which we all love so dearly), made improvements to existing Firefox features and added new features/APIs, and had 480,000,000 add-ons installed.
With such a busy '11, what does Mozilla have planned for 2012? One of the major changes Mozilla wants to make is re-branding Firefox. Mozilla recognizes the annoyance some users feel when updating to a new version of Firefox every six weeks. So instead of emphasizing Firefox versions (e.g. Firefox 11), Mozilla aims to go to just Firefox, similar to how Chrome is just Chrome and not Chrome 17. To help reinforce this change, Mozilla will introduce silent updates to Firefox, making Firefox download and update silently in the background with users not even knowing what hit them (i.e. you won't get the whole "restart your browser to apply update" message). Furthermore, Firefox will only display the What's New page after an update introduces a major feature/change. Three other major 2012 plans have already been implemented or are a work in progress:
Seeing as how Firefox is updated every six weeks, Mozilla does not want users to continually face the whole "your add-on is not supported by Firefox X" problem anymore. As such, starting in Firefox 10 all add-ons are marked as compatible by default. If an add-on supports Firefox 4 or higher, then it will be "compatible" with newer Firefox releases.
The ability to sync add-ons with Firefox Sync, a feature added in Firefox 11.
Mozilla Marketplace, which is currently in Developer Preview and will see public launch some time in 2012.
The final two significant plans Mozilla has is to enhance the tools developers have at their disposal and to push various different web platforms, such as better compatibility with Web Apps and the ability to play video games in full-screen Firefox.
Want to read in detail about what Mozilla has planned for 2012? Hit up the link below to read the official blog post:
[via Engadget]
Related Posts