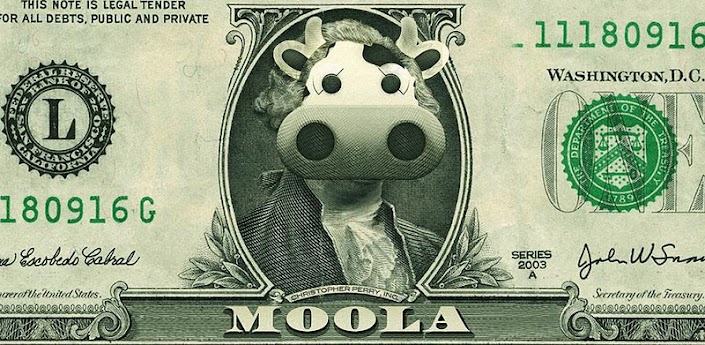 It has been a while since we have seen a free app from Amazon Appstore featured on dotTech. Well let the dry spell be no longer; today Amazon is giving away Moola Personal Finance:
"Product Features

Multiple accounts tracking
Account transfers
Password protection
Product Description
Much More Than a Checkbook Ledger
Moola Platinum Edition balances all your checkbooks and creates a balance between the accuracy of paper checkbooks and the convenience of online banking. Stop overdrafting. Know the true balances of your bank accounts in real time with Moola Platinum Edition.
Records and Tracking in Real Time
Do you really love online banking, so much that you've neglected keeping your paper checkbook up to date? Do you wish there was an electronic means of keeping your checking accounts balanced with accurate, up-to-the minute information?
Moola Personal Finance's special features make money management easy. The app auto-fills a previous payee and category. It tracks and reminds you of recurring bills or transactions. It charts spending trends. It imports, exports, and backs up data. There's even a widget for easy access.
Remember, credit and debit card purchases often take days to post to your account, and if you live on a tight budget you run great risk of overdrafting, especially if you maintain a budget according to the bank's report of your current balance. Don't download data from your bank–keep track of your transactions yourself, know exactly what you've got, and do it the easy way with Moola."
Typically Moola Personal Finance would cost you $4.99 or $7.99 depending on if you purchase from Amazon Appstore or Play Store. However, for the next 24-hours (March 18,2012 only) Moola Personal Finance can be had for free from Amazon Appstore. So grab it while you can otherwise risk actually having to spend money for it. (Note: Moola Personal Finance has a free version available on Play Store.)
Note: Amazon Appstore is USA only. There are tricks on how to get it to work outside the USA but you need a real (or virtual) credit card.
You can grab Moola Personal Finance from the Amazon Appstore app on your device or hit up the link below:
Moola Personal Finance [Amazon Appstore]
Moola Personal Finance [Play Store]
Related Posts