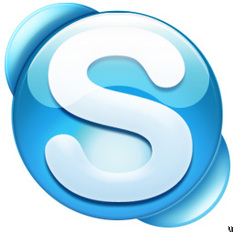 According to a new legislation passed on by the Ethiopian government this May, usage of Skype could lead to the user serving 15 years in jail.
Ethiopian authorities have been infamous throughout the past in regards to user privacy and freedom. This new rule makes illegal the usage of any Voice over Internet Protocol (VoIP) services. Any such service which provides audio and/or video communication shall not be used by the citizen of Ethiopia and those found to be using it shall be deemed "guilty" and could get three to eight years in jail; based on this new law.
Reporters Without Borders had previously reported that
"The authorities say the ban was needed on national security grounds, and because VoIP posed a threat to the state's monopoly of telephone communications."
Hence, usage of services like Skype, Yahoo Messenger, and Google Voice has been 'effectively' banned in Ethiopia. Reports by some agencies suggest that the move is to keep the country's only and fully government controlled telecommunications carrier, Ethio Telecom, in full control of the telecommunication system of the country. And, Skype seems to be their biggest enemy in this respect.
"Skype can't be listened to so easily and can't be controlled," according to Elizabeth Blunt, the BBC's former Ethiopia correspondent.
There have also been suggestions that there would be actions against social networks soon. As reports suggest, a vast majority of the Internet using population of Ethiopia currently use Facebook. Thus, if the government goes further with these sort of laws, the reaction of the people can't be predicted, especially in a country where media and press rights are already suppressed.
[via PCMag]
Related Posts