Update: It is now past 3/23/09 now and this offer is still available!
A dotTech reader just informed me of this offer (he/she did not leave a name but thanks to whoever it was). I have not fully tested out this product yet because this offer is going to end very soon (it is supposed to end at 3/23/09) so I thought I should post about it before I spend time testing it.
For a limited time you can get PPTminimizer 3.0 for free. What is PPTminimizer? Basically a program that compresses Microsoft Office PowerPoint presentations (since OpenOffice Impress can create .PPT files – as far as I remember – this may work with OpenOffice also):
PPTminimizer reduces PowerPoint presentations in seconds by up to 96% of their initial size. The program achieves this by optimizing the graphics and imbedded objects found in the original PowerPoint file. This will relieve your e-mail accounts, servers and networks extremely. Free your hard disk of unnecessary data; save a lot of time: there is no need to work on pictures and graphics in your PowerPoint presentation separately as PPTminimizer takes care of everything. By using the new convenient search function, the user is able to search various computer drives for the PowerPoint presentations and optimize the files in just one click. The PowerPoint presentations, which have been optimized, are saved as a different PPT-file, leaving the original file in its initial state, so no need to zip/unzip your files. Outlook-Add-In: PPTminimizer optimizes and configures PowerPoint presentations before they are dispatched by e-mail.

Description of program from Download.com
How to get PPTminimizer 3.0? Well the offer is for PCWorld.pl readers but it is open to the general public. So visit PCWorld.pl at least once to thank them (even if you don't understand the language). After you have visited them do the following to get PPTminimizer 3.0 for free:
Hit "Request License" after you have filled out the form. Note that you don't need a valid email address but I suggest you enter one anyway (enter a spam one).
After you hit "Request License" the next page should have a download link for PPTminimizer 3.0 and your registration information: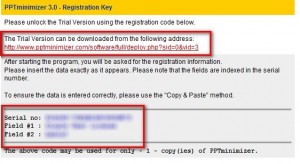 Download PPTminimizer and install it. After you have installed it run PPTminimizer; you should be prompted with a "You are running trial version" screen. Click on "Enter Registration Code.." and enter the registration information given to you earlier. If you accidentally closed the browser window check your email for it: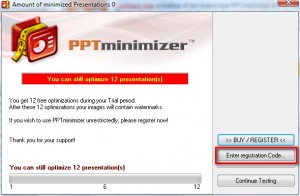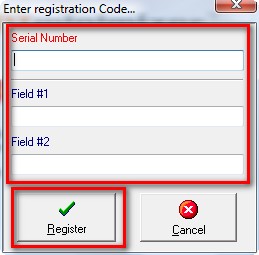 If you did it all correctly a window should popup telling you registration was a success. Just hit "OK" and you can start using PPTminimizer 3.0: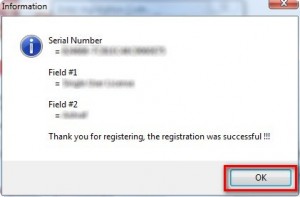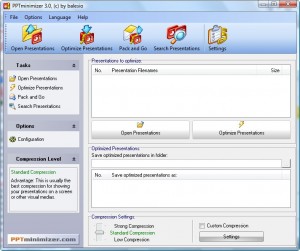 As I said earlier this offer is supposed to end by 3/23/09 so get it while you can! Post below if you have any problems.
Related Posts