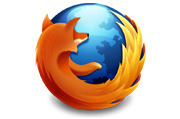 With Google I/O 2012 scheduled to start on June 27th, the world is looking forward to see what BIG announcements Google is going to make. At the same time, Firefox had also announced that it's also having something BIG ready for Firefox for Android. And now, on June 26th, Firefox has released Firefox 14 stable for Android.
The new features coming to Firefox for Android (for phones only, not for tablets) include:
New interface design.
Support for Flash content (except in tablets and non-ICS Tegra 2 devices).
Performance improvements, with Firefox getting native.
With Chrome rumored to get placed as the standard browser in the Jelly Bean update to Android, an official announcement about it is expected by Google at Google I/O 2012, this release potentially brings Firefox at a critical juncture for its development on Android.
You can download Firefox 14 stable for Android from the link below:
Related Posts