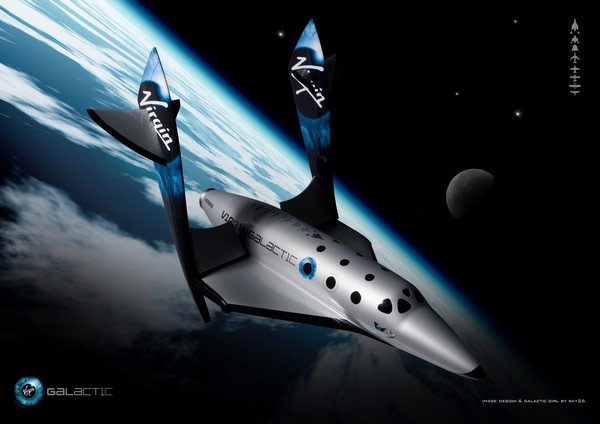 Ever wanted to venture into space? Now you (almost) can. The first ever commercial space tourism flight is scheduled to launch next year, courtesy Virgin Galactic. Riding Virgin's SpaceShipTwo space craft, six 'Virgin astronauts' (aka tourists) and two pilots will enjoy galactic views for two and a half hours, which includes five minutes of weightlessness. On this maiden flight you will find Richard Branson and his two grown children with other three passengers who are unknown at this time.
SpaceShipTwo has completed many test flights and presumably is now government-approved to take people into space; it is capable of going 100 kilometers (60 miles) above Earth.
If you are thinking about following in Branson's footsteps, Virgin Galactic is still accepting bookings. However, it will cost you $200,000 and you will need to wait in a line of 529 people. If you do decide to jump on the figurative bandwagon, you will need to take part in a week training prior to your trip. Good luck.
[via Engadget]
Related Posts