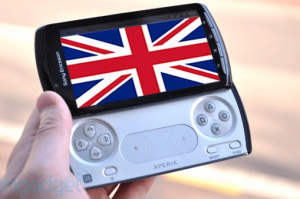 Today is a good day for those in the UK to purchase Sony's Xperia P smartphone online via Three's website and tomorrow the device will make its way to stores. The Xperia Play is a mid-range, decent-sized Android device that can be purchased both for a monthly plan or Pay As You Go. The monthly plan is £27.00 with a two-year contract and £289.99 for Pay As You Go–a decent price considering the hardware.
The Xperia Play is still running on Gingerbread but is expected to get an update to Android 4.0 next month. Some of the key features of the Xperia Play include the lustrous aluminum design, a 4-inch display with WhiteMagic technology, 16GB of internal storage with a 50GB online storage, and a 1GHz dual-core processor. The smartphone also features a 8-megapixel HD camera that uses Exmor R sensors as well as Fast Capture technology, allowing you to take pictures quickly with good quality.
Aside from the internal specs, one major thing that draws people to Sony's Xperia Play smartphone is its slide-out gamepad. Featuring traditional d-pad and buttons, the gamepad makes it easier to play games than using a touchscreen. Another popular, eye-catching feature is the speed of the camera, the perfect device for quick-fingered photographers. Although there are some things about the Xperia Play that nees to catch up (such as the fact it is still on Gingerbread), all in all it is a good Android device for the price.
[via Androidcentral]
Related Posts