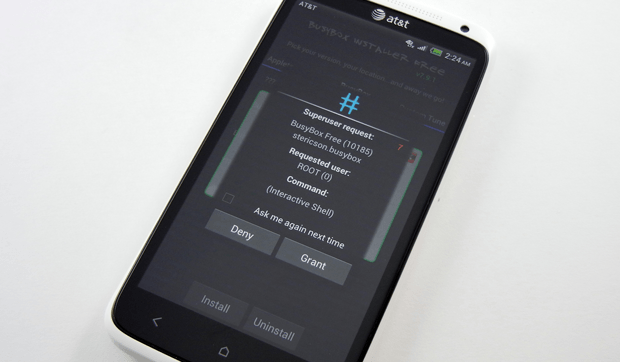 UPDATE: This root method has been blocked. Please see this guide for the new root method.
The HTC One X is a bit notorious for its rooting procedure, but we will show you how to the easy way.
Disclaimer: This guide is intended as a helpful "how to". dotTech and its writers are not responsible for any gain or loss (including but not limited to bricked devices) incurred as a result of following this guide. Root your device at your own risk. Rooting may void your warranty.
Requirements
This root guide is for the HTC One X on Ice Cream Sandwich. It should work on all models, including the AT&T model and international model. However, proceed at your own risk!
Before We Begin
You need the following before you can start to root your HTC One X:
One-click root tool. Download this to your computer and extra the files after you have downloaded it.
HTC USB drivers for Windows. Install the drivers if you haven't already. If you are running this on Linx or Mac, make sure you have those respective drivers installed.
How To Root HTC One X
The root your HTC One X, do the following:
Make sure your HTC One X has USB debugging checked ON under Settings -> Developer options.
Connect the HTC One X to your computer via USB cord and make sure it is set to "Charge Only".
Find the files you extracted earlier and run root.bat if you are on Windows, root-linux.sh if you are on Linxu, and root-mac.sh if you are on Mac.
Let it do its thing. It might take some time, but your phone should reboot three times while the program runs.
Your phone is rooted, just like that!
Conclusion
Enjoy a fully and quickly rooted HTC One X. Now you can do things such as block ads or deny apps Internet access.
[via XDA-Developers]
Related Posts