OK, people, I still haven't finished learning to use the plugins. I'm going to make a test review tomorrow or today with just me testing the plugins.
NOTE:  I cannot review this software so early in the morning!

Giveaway of the day for May 31, 2009 is:
Version reviewed:
v1.1
Software description as per GOTD:
Everybody knows that it is always sensible to invest in education. And only competent staff can make your business prosper. Exam Reactor will provide you with objective and reliable knowledge evaluation! It is a helpful program, intended for creating and launching various knowledge tests, so that you can compose a custom test for any purpose, be that testing a kid's knowledge, competency of a job applicant or taking a pre-test before an exam.
Key Features:
a wide range of formatting opportunities;
support of three main question forms;
easy object import from Microsoft Office programs;
optional password protection;
user friendly interface.
————————-
GOOD:
Easy
Useful for making sure you don't forget things
BAD:
Unclear labeling
No built in tests except Sample
Rating (out of 10)
Features as Described:
Everything is there.    7
Ease of Use:
Point and click.    8
Performance:
What is there to be slow?  It's fast and easy.    7
Usefulness:
Not everyone is making their own tests.    5
Arbitrary Equalizer:
This category reflects an arbitrary number that does not specifically stand for anything. Rather this number is used to reflect my overall rating/verdict of the program in which I considered all the features and free alternatives.  8
Total    7
Quick Verdict
Full Review:
Installation went smoothly.
This is what the program looks like when you open it:
Here's a chart explaining everything:
This is where you enter the answers (NOTE:  Variants=Answers)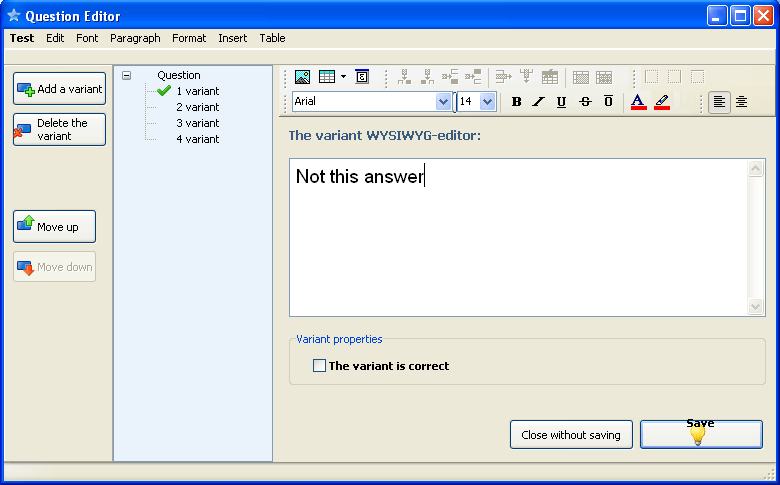 This is the testing window (no cheating!):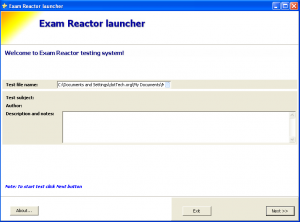 This is how the answer window looks:

And this is how results are displayed: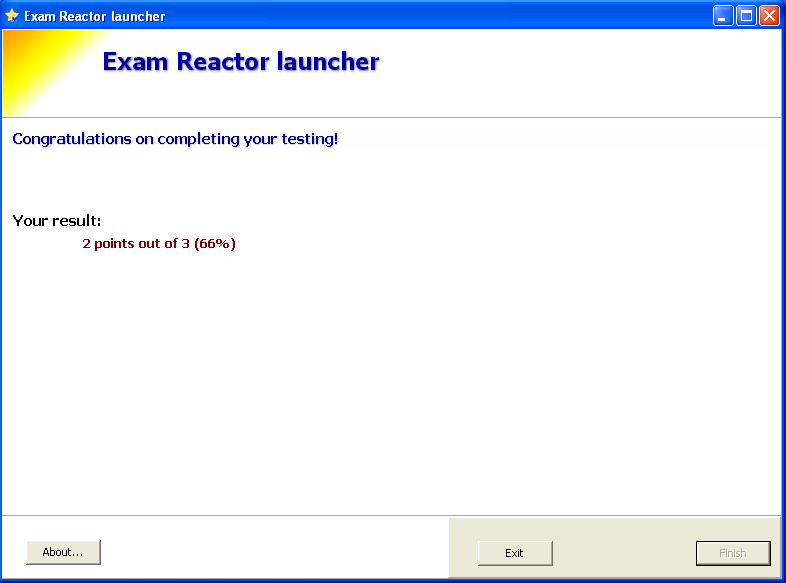 All that said and done, I still need suggestions!  I hope you can tell me how to improve.
This review was conducted on a virtual machine running an unregistered version of Windows XP Home edition 32-bit. The specs of the VM are as follows (even though the host has a worse CPU): 2GB of RAM and an AMD Turion(tm) Dual-Core Mobile ZM-82 3.41 GHz processor.
Free Alternatives:
Any others?
Related Posts