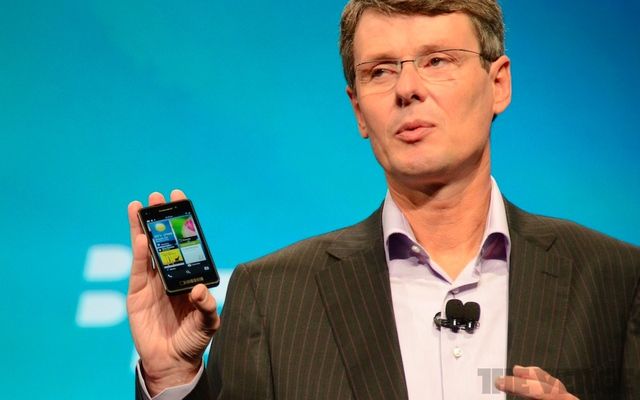 It is no secret that the one time undeniable leader of the smartphone market RIM and the Blackberry platform have struggled lately in the face of iOS and Android. Their last chance at returning to form is BlackBerry 10 which is the new OS based on the QNX platform that runs on the BlackBerry Playbook tablet. The OS was previewed at BlackBerry World earlier this summer and it does look promising, but is it too little, too late? Maybe, maybe not but RIM isn't giving up.
RIM knows that it does not have the size or resources to compete with the already entrenched players in the smartphone race. In order for them to compete they will need to have other parties on board to help drive RIM and the BlackBerry ecosystem forward. Rim CEO Thorsten Heins has stated that their QNX platform is already being licensed in automotive applications and Blackberry 10 can take the same path of being used in non-smartphone sectors. Interestingly enough, RIM is being coy about the possibility of BlackBerry being licensed to smartphone manufacturers; they have not explicitly said no but have not said yes either.
The future of RIM is on the line with the new BB release scheduled to be available in their first retail smartphone around January 2013. They need to continue to explore all avenues for growth even those they previously would have shunned, in order to survive. What do you think about the possibility of BB 10 being licensed to other manufactures and its role in RIM's survival? Tell us in the comment section below.
Related Posts