I am not sure how many people know this or not but back in June Avanquest ran a 10 day "free giveaways and discounts" promotion for their English, French, and German sites; each one had different promos each day (although they did overlap a little). Recently I discovered that some of these promos are still active and available. GreenBox LogoMaker 2 is one of them: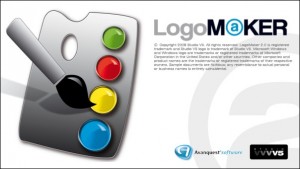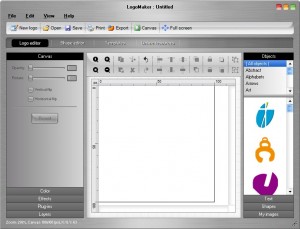 Greenbox LogoMaker 2 is a program that allows you to… make logos =P. To put it simply, LogoMaker provides you with the building blocks to great a logo for yourself : small predefined images (in the form of "objects" and "shapes"), creative text, the ability to add your own images, the ability to create and add your own custom "shapes", and the ability to add effects/filters. All you have to do is put it all together to create your very own logo. Think of it as stripped down version of Photoshop with logo-making training wheels. Heck the program even has tons of templates (fully created logos) we can edit to make our own. When you are done creating your logo you can export it as a JPG, BMP, PNG, TIF, GIF, or PDF.
Here is the full list of features for GreenBox LogoMaker 2:
Over 500 professionally designed and fully modifiable logo templates categorized by industry and interest.
Over 2500 objects and shapes for making logos.
Easy to use, drag & drop, graphical engine for image and text manipulation: scale, rotate, align, groups, layers etc.
Vector-based Shape editor to create and customize your own shapes.
Over 30 effects for object and text editing such as Shadow, Transparency, Brightness, Blur, Gradient, etc.
Plug-ins for adding special effects such as Jitter, Pixelate, Sharp, Water etc.
Regular, Polygonal, Concave, Wavy, Circular, Outline and Perspective Text
Full screen editing
Export to PDF, JPG, TIF and other file formats
Professional, Creative, Refined & Designer fonts included
The built in Internet browser for accessing new objects, templates, 40,000 free fonts, 100,000 free pictures, etc.
While I can't say LogoMaker 2 is the most intuitive (interface wise) and resource light program, I can say it is handy for us artistically challenged who need to create logos.
GreenBox LogoMaker 2 system requirements are as follows:
OS: Windows XP/Vista
PROCESSOR: Pentium 500 MHz
MEMORY: 128 MB RAM
VIDEO CARD: 16-bit color depth
HARD DRIVE: 250 MB free space
Internet Explorer 4 or higher for Online Resources program section
You may download GreenBox LogoMaker 2 from the following link:
***Extra Note***
As I said earlier Avanquest ran a 10 day promo (new promo each day) for its English, French, and German websites. That is 30 promos in total. dotTech needs your help in figuring out which promos are still active (especially if you are French or German). Please take 5 minutes and head over to the forums and see if you can add to our growing list of active promos from Avanquest's summer giveaway. You will find more information on how to help in the forum post.
Related Posts