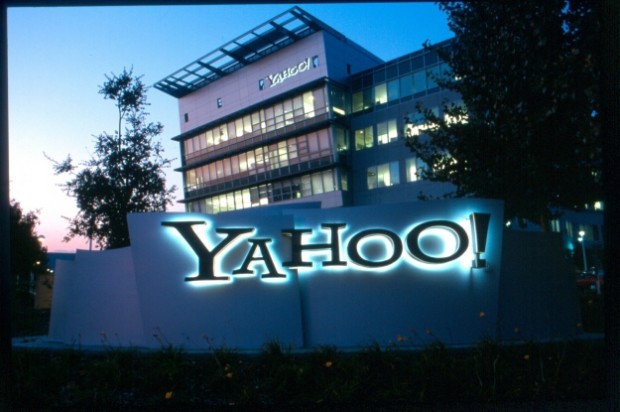 As far as the industry is concerned, Yahoo is a dying breed. Because of its lack of competitiveness in the services and products it offers, users are flocking away from Yahoo and to its rivals — especially when it comes to search, a once-staple product in Yahoo's portfolio. As a result of its sinking, Yahoo is without a doubt experiencing a brain drain, i.e. its talent is moving onto companies where their prospects are more bright. If new Yahoo CEO Marissa Mayor is going to turn the ship around, she needs to do something to keep Yahoo's biggest assets — its employees. So what does she do? She gives every Yahoo employee a free top-of-the-line smartphone.
According to a leaked internal memo corroborated by multiple sources, BusinessInsider is reporting Mayor has introduced a new "Yahoo! Smart Phones, Smart Fun!" program in which employees have the ability to pick from a free iPhone 5, Samsung Galaxy S III, HTC One X, HTC EVO 4GLTE, or Nokia Lumia 920. Aside from actually paying for the phone, Yahoo will also pay the monthly cell phone charges for its employees (talk, text, and data).
It isn't entirely clear what type of tenure you need with Yahoo to be eligible for the free devices. From the sounds of the internal memo…
We have a very exciting update to share with you today – we are announcing  Yahoo! Smart Phones, Smart Fun!  As of today, Yahoo is moving off of blackberries as our corporate phones and on to smartphones in 22 countries.  A few weeks ago, we said that we would look into smartphone penetration rates globally and take those rates into account when deciding on corporate phones. Ideally, we'd like our employees to have devices similar to our users, so we can think and work as the majority of our users do.

Moving forward, we'll offer you a choice of devices as well as provide monthly plans for the data and phone.

The smartphone choices that we are including in the program are:

* Apple iPhone 5
* Android:
    – Samsung Galaxy S3
    – HTC One X
    – HTC EVO 4G LTE
* Windows Phone 8:
    – Nokia Lumia 920

We're getting started right away and taking orders starting now.
…all Yahoo employees around the globe may be getting one.
Interestingly enough, Mayor is quick to point out this new program isn't necessarily to help with employee retention. Rather, the idea is to equip employees with the tools used by Yahoo users, so employees can think and work like Yahoo users which will assist in developing better products. As BusinessInsider puts it, that is actually very smart on Mayor's part.
[via BusinessInsider]
Related Posts