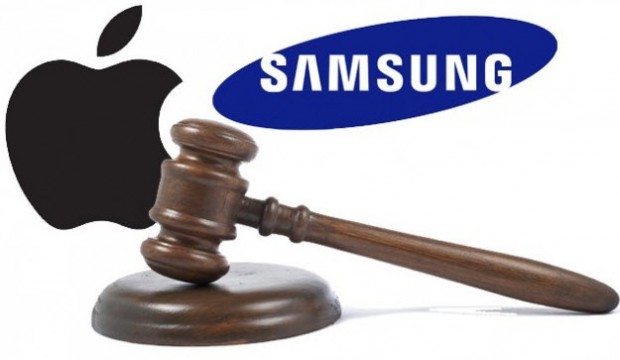 In typical frenemy fashion, Apple and Samsung are once again bumping heads in court (not that they ever stopped). Recently Apple was awarded $1 billion in a lawsuit against Samsung. Apple has now filed with the court that it wants an additional $707 million on top of that — $400 million for design infringement, $135 for willful utility patent infringement, $121 million for damages caused by Samsung sales that occurred in between the trial start and end, $50 million in interest.
On top of that extra cash, Apple is asking for a permanent ban on "any of the infringing products or any other product with a feature or features not more than colorably different from any of the infringing feature or features in any of the Infringing Products". In other words, Apple basically wants to ban every single damn Samsung mobile device in the United States right now, regardless of if it was part of the trial or not.
In response, Samsung filed a motion to get a retrial. Samsung says:
The Court's constraints on trial time, witnesses and exhibits were unprecedented for a patent case of this complexity and magnitude, and prevented Samsung from presenting a full and fair case in response to Apple's many claims. Samsung therefore respectfully requests that the Court grant a new trial enabling adequate time and even-handed treatment of the parties.
It remains to be seen what happens when the post-trial hearings take place.
In a related but different development, Samsung has filed a motion of its intention to add iPhone 5 to the list of devices it claims are infringing on Samsung patents:
Based on information currently available, Samsung expects the iPhone 5 will infringe the asserted Samsung patents-in-suit in the same way as the other accused iPhone models. Samsung anticipates that it will file, in the near future, a motion to amend its infringement contentions to add the iPhone 5 as an accused product, as soon as it has had a reasonable opportunity to analyze the device.
It is important to note the lawsuit in which Samsung is adding iPhone 5 to the list is different than the lawsuit that Samsung lost last month. This lawsuit is set to go to trial in 2014 and it includes eight patent claims by both Apple and Samsung. This is the same lawsuit that Apple earlier amended to add the Galaxy S III, Galaxy Note, and Galaxy Note 10.1 to.
Is it just me or do Apple and Samsung sound like bickering children now?
Related Posts