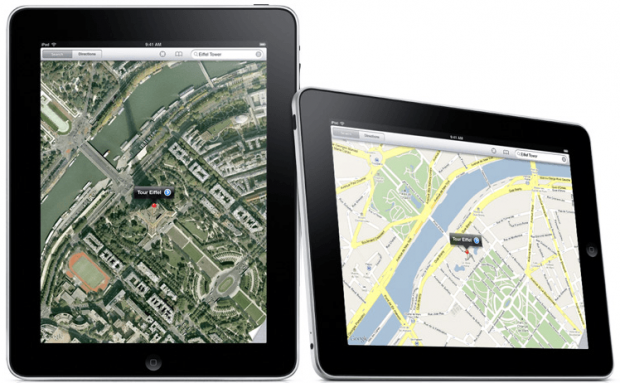 There has been a new development in the ongoing iOS Maps drama. Apparently the reason Apple ditched Google Maps and went for iOS Maps is because Google would not bring one important feature to iOS.
Quoting "multiple sources familiar with Apple's thinking", AllThingsD is reporting Google and Apple had a major disagreement over one key Google Maps feature — turn-by-turn, voice-guided navigation. Apple felt that thanks to the lack of turn-by-turn navigation, iOS was falling behind Android when it comes to navigation because Google Maps on Android has had the feature for a few years now. Apple kept pushing Google to provide the data needed to implement turn-by-turn navigation in Google Maps on iOS but Google kept refusing to do so. (Apple is the one who was responsible for managing the Google Maps app on iOS, hence why it asked Google for the data required to add the feature as opposed to asking Google to add the feature.) Google's reasoning is that Google felt it had invested a large amount of money into building turn-by-turn navigation and didn't want to simply give it to a rival mobile platform.
While it seems like voice-guided navigation is the proverbial straw that broke the camel's back, it wasn't the only point of contention between the two tech giants. Google wanted more input on the features of the Google Maps app on iOS than Apple allowed. For example, Google asked Apple to include Google Latitude and to put the Google logo inside the Google Maps app but Apple refused. For its part, Apple had concerns about Google gathering data user data through Google Maps.
It isn't entirely clear if Apple and Google attempted to negotiate some sort of monetary and licensing agreement between the two to make both sides happy with Google Maps on iOS. Even if they did try it, obviously the negotiations weren't very successful because Apple has split with Google and gone its own path with iOS Maps. Too bad that path leads in the wrong direction. (Yes, pun intended.)
For what it is worth, if what the above-quoted sources say turns out to be true, I respect Apple's decision to stop relying on a third-party to provide a core feature for its mobile devices. However, while the intention may be commendable, the execution is clearly poor.
[via AllThingsD]
Related Posts