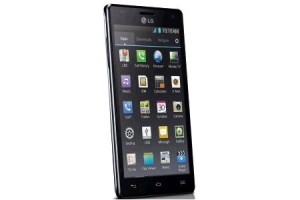 ClockworkMod (CWM) recovery is one of the most popular custom recoveries for Android devices. CWM recovery gives your device exposure to advanced tools and tasks such as backing up your entire device or specific parts of it, upgrading/updating ROM's, installing custom ROM's, SD card partitioning, etc. ClockworkMod Recovery Touch gives you the ability to utilize your device's touchscreen interface (as well as the physical buttons), while the usual ClockworkMod recovery uses only the physical buttons on Android devices (Volume up, Volume down, Back, etc).
Disclaimer: This guide is intended as a helpful "how to". dotTech and its writers are not responsible for any gain or loss (including but not limited to bricked devices) incurred as a result of following this guide. Install a custom recovery at your own risk. Installing a custom recovery may void your warranty.

Requirements
This guide helps you to install ClockworkMod Recovery Touch on LG Optimus 4X HD. This guide requires you to have rooted your LG Optimus 4X HD before starting with the procedures. Proceed at your risk.
Before We Begin
Before starting with the procedures to installing ClockworkMod recovery on your device, make sure that you are ready with the following:
How To install/flash ClockworkMod Touch recovery on LG Optimus 4X HD
To install ClockworkMod Touch recovery on your LG Optimus 4X HD, follow the steps below:
Open the LG-Optimus-4XHD-Recovery apk file on your phone and install the application.
Once the app is installed, reboot your phone (hold Power button and then select 'Power off and restart').
Open the newly installed app, LG 4X Recovery, on your phone.
Select 'Install recovery'.
When prompted, grant root privileges to the app.
Wait till you receive success OK (if everything went fine). If you receive any error, make sure that your device is rooted and the app is being granted superuser privileges.
If the installation turned out to be a success, select 'boot recovery' to reboot into the ClockworkMod recovery.
Done! Now you can easily do things such as backing up your phone, installing custom ROM's, etc.
Conclusion
Enjoy the power of a feature-rich ClockworkMod recovery on your LG Optimus 4X HD. Now you can do things such as performing advanced backup and recovery, partitioning SD card, managing app permissions, and much more.
[via XDA]
Related Posts