Do people still use Yahoo? Apparently, seeing as Yahoo.com is still one of the top five destinations on the web. However, Yahoo is quickly losing its readers to the competition and new CEO Marissa Mayor wants to change that. One way Mayor feels will retain readers is a modern modern Yahoo.com design. As such, Yahoo.com has been redesigned.
The following are two screenshots of what the old Yahoo.com looks like: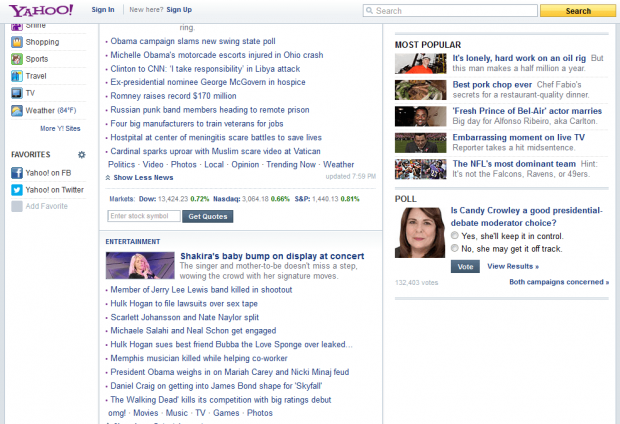 The following are two screenshots of the new Yahoo.com: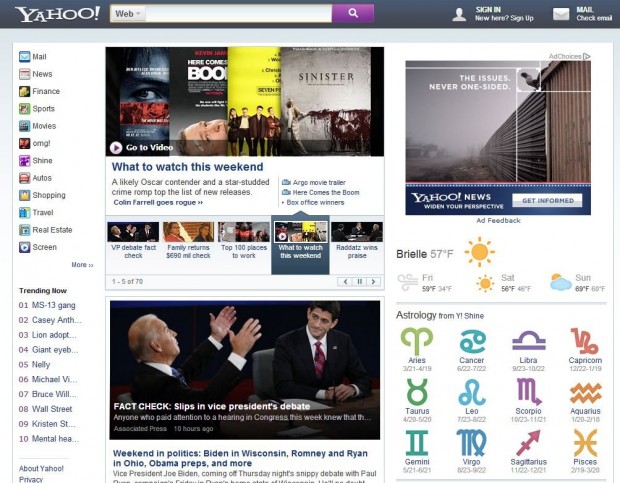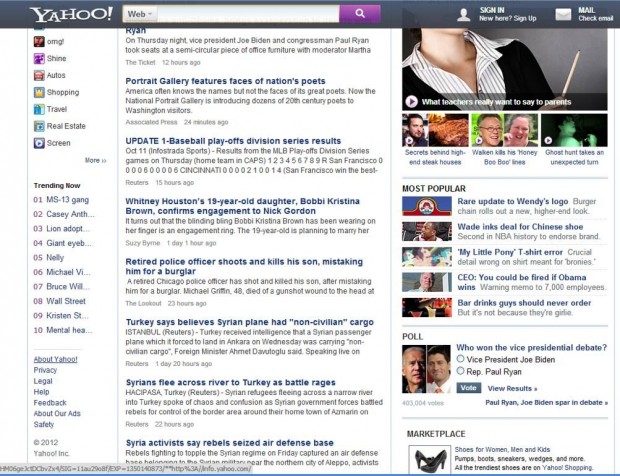 Overall, the new Yahoo.com design has a more modern look thanks to that centered search bar. However, Yahoo.com is still much too busy… which is one of the reasons I avoid it at all costs.
The new Yahoo.com design is slowly being pushed out to users around the world. Be patient if you don't see it yet.
[via BusinessInsider]
Related Posts