Earlier today I wrote about an excellent checksums utility by Marxio. Now I am going to tell you about another Marxio winner (this guy really knows how to code): Marxio Timer.
Marxio Timer is an extremely awesome program that allows you to set various different tasks…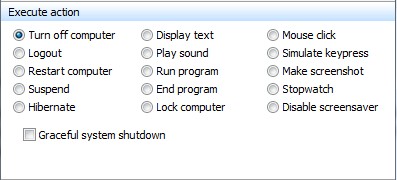 …to automatically occur at user specified times:

Although you cannot set multiple actions to be executed together (i.e. you can only pick "Display text" and not "Display text" and "Play sound") you can run multiple instances of Marxio Timer so effectively you can set "Display text" and "Play sound" to execute at the same time… you just need to set them up separately.
By default the times are in 24 hours mode (the developer is from Poland so that is not a surprise). However you can easily change them to 12 hours mode via "Global settings" under "Options".
Additionally you can choose for the program to display a ticker which will countdown until your specified action is executed…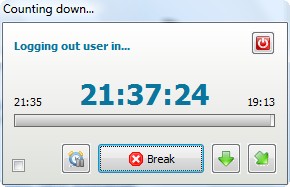 …or you can set Marxio Timer to minimize to taskbar, minimize to system try, or hide the program.
Lastly, you are allowed to save your settings so if you think you will want to set the same task to occur at the same time again, save the settings and load them easily next time you run Marxio Timer.
This is one awesome program. I bet you are dying to see a full screenshot of handy program now. I will do one better. Here is a video (by the developer) on Marxio Timer: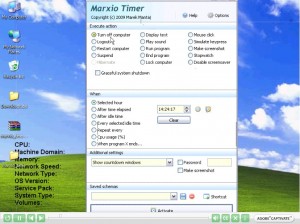 To view the video click on the above image. If you have JavaScript disabled you will not be able to view the video by clicking above so instead click here.
"Okay Ashraf – enough with the talking. Give these good people the download link to a beautiful combination of 1s and 0s before they beat you with a pitchfork."
"Yes sir."
You can download Marxio Timer from the following link:
Related Posts