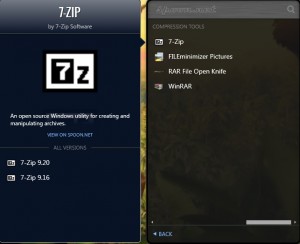 Have you ever wanted to run your favorite applications on any computer without having to install them? Get sick of updating programs to make sure you have the latest version? Then let Spoon do all of the hard work for you. Now, you can run all the desktop apps you would normally use, but from the cloud.
Note: If you are looking for a way to make your programs portable but don't want to use the cloud, check out P-Apps or Cameyo.
WHAT IS IT AND WHAT DOES IT DO
Main Functionality
It short, Spoon is a tool that allows you to run applications on your computer that you don't have installed. Spoon does this by storing programs in the cloud (aka on the internet) and these programs are run from that cloud whenever you need them. Since you don't have to install the programs, Spoon can help keep your computer free of clutter. Whether the app you are looking to run is a game, tool, or media program, Spoon can run it. Also, Spoon keeps all programs in its cloud up-to-date, so you no longer have to worry about updating your own programs.
Pros
Run your favorite applications without installing them
Programs can be accessed from any computer with an internet connection, since they are stored on the internet
Loads programs quickly
Huge list of programs already available from Spoon, and you can request for other software to be uploaded to Spoon as well
Cons
Must create an account to use
Only "Supported Applications" are useable (but, as I said, there is already a huge list available with you have the option to request more)
If your virus protection has sandbox mode, you will have to tell it to run every program that you start-up normally — either that, or turn off your sandbox mode while the program is in use
Free account is limited to 1GB of storage and can sync up to 2 desktops only
Requires an active internet connection
Discussion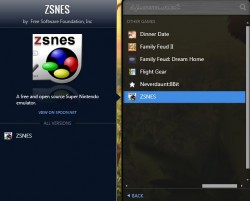 Spoon is a pretty interesting program. In short, it is a "virtualization" program that allows you to run programs right on your desktop without having to install them. The programs you are running are actually located in a cloud and, thus, are not cluttering up your computer. This, however, does require you to have an active internet connection or else you won't have access to the programs stored on Spoon.
The installation process (if you can call it that) is fairly simple. After all, Spoon itself is really an online service. However, there is an app you download for Windows to simplify the whole process. Once the Spoon app is downloaded from its website, it is ready to go. Simply click on the "application" in the folder where you downloaded it, and it will start right up (after a few seconds of "initialization"). Keep in mind, the program is still technically installed (as you can find it Add/Remove Programs — it places itself in your Local AppData folder), but there is really no "installation" process to speak of.
Before using the app, you do have to login or sign up with a Spoon account, which is free. This free account is limited to 1GB worth of storage and you can upgrade your account to a paid account to store more apps in your online storage, but this extra storage won't be needed for the average user. After you have a Spoon account, you can run the Spoon app and search Spoon's huge online bank of programs. Once you find a program you want to use, click on it, and Spoon will make your computer think that it is installed — you can run the program as if the program is installed on your computer.
Every application I tried worked perfectly. I tried everything from games, to AbiWord, to FullSync, and more. They all worked with no problem. However, keep in mind that the apps that you can use have to already be included on the Spoon program list. Since there are hundreds of programs on this list already (including browsers like Chrome and Firefox to PC tools) this should not be a problem. However, if you do come across an app you would like to see available on Spoon, you can recommend that it be added by visiting the Spoon website.
CONCLUSION AND DOWNLOAD LINK
Spoon does just what it promises it will do. You can run apps on your computer that are not currently installed. You are limited ti apps that are already uploaded to the Spoon database, but there are so many different apps to choose from that this should not be a problem for most people. With Spoon, you won't have to bog down your computer by installing  programs, and you don't have to worry about keeping them up-to-date. I recommend this program for anyone who is looking to avoid the hassle of installing certain programs.
Price: Free with optional paid upgrades
Note: Free account is for personal use only

Version reviewed: 3.33
Supported OS: Windows XP / Vista / 7 /8
Download size: 19.3MB
VirusTotal malware scan results: 0/43
Is it portable? Semi-portable
Related Posts