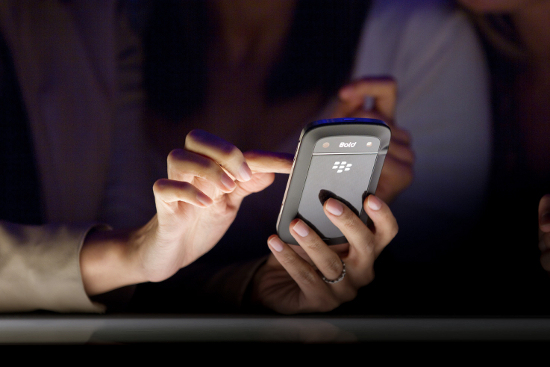 Today RIM has announced a new feature coming to the BlackBerry Messenger — BBM Voice. This new service allows all BBM customers to make free voice calls (VoIP) to each other over WiFi. One of its features is split-screen functionality, so BBM users can continue using their phone as normal while on a voice call. Potential uses for this would be to send pictures or contacts as you continue a conversation.
BBM Voice is expected to headline as a new built-in function for BlackBerry 10. The company states that BBM version 7 will be integrating with BlackBerry ID, to allow restoration of data on a new device, including the upcoming BlackBerry 10.
Adding the option to voice call through BBM will definitely improve the relevance of BlackBerry when RIM attempts its comeback to the smartphone market early next year. However, with so many similarly capable options on Apple, Android, and soon Windows Phone devices, here's hoping for RIM's sake that they have much more planned for BlackBerry's future than simple VoIP.
[via BlackBerry]
Related Posts