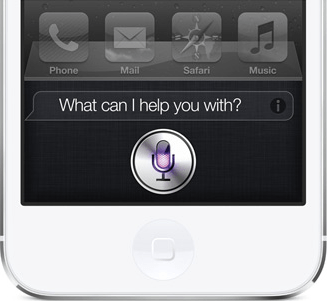 Apple's most recent release of OS X, Mountain Lion, brought with it many of the features we are used to seeing on iOS — simple apps like Notes and Reminders, and significant features like Notification Center. According to 9to5Mac, early builds of OS X 10.9 (the next major release of the Mac OS X) show evidence that Siri and iOS Maps will be the next features making the jump from iOS to the desktop.
The more interesting feature of the two is definitely Siri. Apple has advertised Siri as a digital assistant for iOS, and, in most cases, works as advertised despite the fact there is room for improvement and untapped potential. Siri on the desktop, with the right APIs and developer support, could be the game-changer Apple wants to become. Imagine not only being able to ask your computer a multitude of questions regarding mundane things like the weather, but questions like where you placed a particular file? Imagine telling Siri to open up all the necessary programs you need for work. The possibilities are endless if the support is there and the implementation is solid.
That said, Apple Maps (or iOS Maps, as we like to call it) on Mac isn't all that boring either. In fact, it will be interesting to see exactly how Apple implements Apple Maps on Mac. After all, people don't typically carry around their Macs as GPS tools so the use case for Apple Maps on Mac will be different. Will Apple follow Google's lead and make Apple Maps online accessible via all computers (regardless of platform) or will they take the Apple brick road and make it Mac-only? We shall find out soon.
In any case, I hope Apple does indeed bring Siri and Maps over to Mac simply because it is yet another step towards the convergence of traditional computing with mobile computer. However, when (if) they do it, I hope they do it right otherwise there is no point.
[via 9to5Mac]
Related Posts