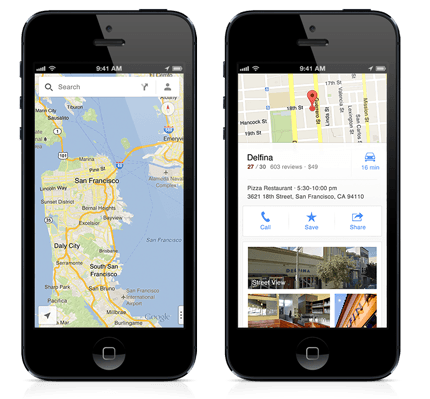 There was no question that there was a huge demand for Google Maps to return to the iPhone, and Google has announced just how many iOS users were itching for a proper maps solution. Google's recently released Google Maps for iPhone was downloaded over 10 million times in less than 48 hours after release, skyrocketing to the top of the App Store charts in numerous countries. Jeff Huber of Google made the announcement in post on Google+:
We're excited for the positive reception of Google Maps for iPhone around the world. Congratulations to the Maps Team on the recognition for the passion and hard work they poured into it, for this release and over the last 7+ years.
A quick check into the current charts as of posting shows that Google Maps is still the number one downloaded free app in Australia, Austria, Belgium, Greece, New Zealand and many others. This is extremely telling because if there's any time when the charts fluctuate the most, it's during the holiday season when all the different sales are on.
To quote someone on Google+, I guess "people don't want to get lost."
If you don't have it yet, download it at the link below!
[via Jeff Huber on Google+]
Related Posts