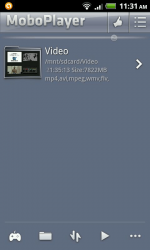 I love listening to music. It helps me get through my day. So the idea of being able to carry over 70,000 radio stations with me at once is pretty appealing, and that is just what TuneIn Radio offers. It is a free way to listen to all of your favorite music, sports and news, no matter where you are or what you're doing.
WHAT IS IT AND WHAT DOES IT DO
Main Functionality
TuneIn Radio is a free service that allows you to listen to music, sports and news right from your Android device. It is also offered on other operating systems like iOS. The app offers 70,000 radio stations with over 2 million on-demand programs. Finding the perfect radio station has never been easier thanks to the ability to search for a song, artist or show.
Pros
Listen to over 70,000 stations anytime, anywhere
Add stations and songs to your favorites to find them easily
Offers a wake up alarm and a sleep timer
Can play music in the background while you use other apps
Listen to sports, music and news stations
Cons
You have to upgrade to pro in order to record what you're listening to
Discussion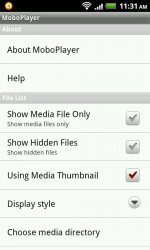 If you are anything like me, you like to listen to your favorite songs everywhere you go…or at least have the option to do so. Sure they make devices, like the iPod, that can do this. However, nowadays there are so many different devices we carry with us, it is better if we can have one device that can do it all. Recently that has been smartphones, and now with TuneIn Radio, you can take over 70,000 radio stations with you.
TuneIn Radio does more than just play your favorite music. You can also use it to listen to news and sports on the go as well. Even if you need to do other things on your phone, TuneIn Radio can run in the background.
The app also has a built-in sleeper timer and alarm clock. Thus, you can wake up to your favorite music station. Best of all, even if you are traveling out of the country, you can still find your favorite local channel. I always hated traveling and listening to the radio, because you always had to search for new stations to listen to. With TuneIn Radio, that is no longer a problem. In fact, if you can hook your phone into your car's stereo system, you can listen to your favorite stations no matter where you travel to.
I really don't have any problems with the program. The only downside is the fact that they do offer a pro version. That means you don't get all of the features in the free version. That being said, the only upgrade I know of that you get with the pro version is the ability to record what you're listening to. That is a very cool feature, but one I can live without.
CONCLUSION AND DOWNLOAD LINK
TuneIn Radio is a great program that I really enjoyed using. Being able to listen to 70,000 radio stations right from my smartphone is great. I wish the free version would allow you to record what you're listening to, but it is not a feature that I have to have. If you are looking for a great portable radio player, TuneIn Radio is a great choice.
Price: Free
Version reviewed: 6.7
Requires: Android 1.6 and up
Download size: 2.9MB
Related Posts