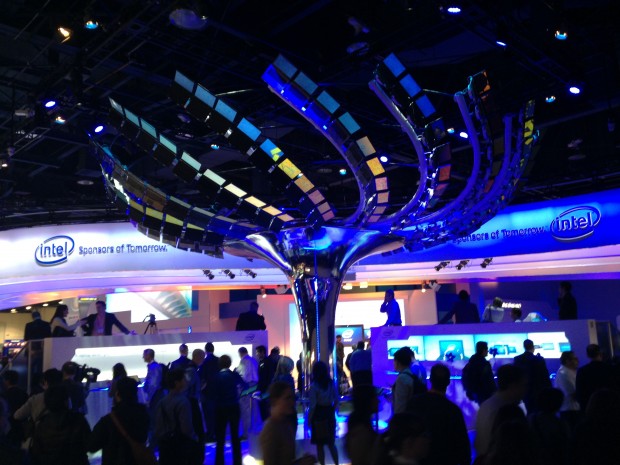 Formerly known by its codename Haswell, Intel's latest generation of Core processors were officially launched during CES 2013 in Las Vegas. The company is touting 'all-day battery life' on ultrabooks, which translates to about 9 hours of continuous battery life on new systems.
Windows 8 looks like it's about to get some much needed support from Intel, as many of the design philosophies of the chip work well with Microsoft's newest operating system. The latest Intel chipset is designed to work with a new ultrabook reference design codenamed North Cape, which is essentially an ultrabook that detaches to turn into a 10mm tablet.
Intel also said that new ultrabooks that use the new generation core processors will require touch-screen input — another major facet of the Windows 8 design. Intel will be launching the processors throughout the year with the desktop versions arriving in Spring and the lower-powered versions designed for laptops should be in people's computers by late 2013 or early 2014.
[via The Verge]
Related Posts