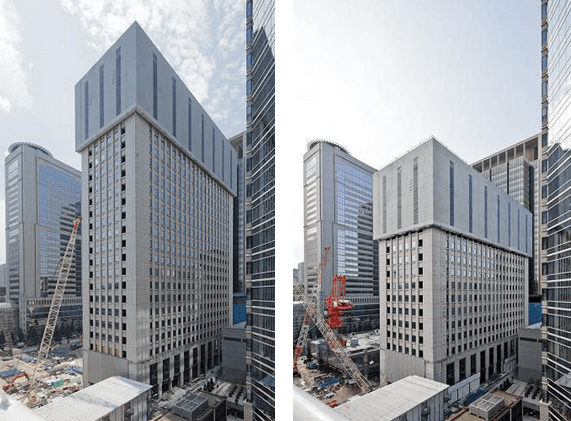 If you've ever been to Japan, heck, seen pictures of Japan, you'll know that it can be pretty crowded over there. There can be a ridiculous amount of people in very small areas. With a city so densely populated, what do you do when over 100 skyscrapers have to be demolished in the next 10 years? It looks like Japan's got it covered.
Taisei Corp. has spent a year and half developing a revolutionary way of demolishing buildings in the most ecological way possible. They're calling it the Taisei Ecological Reproduction System, or Tecorep for short. The concept behind the method is using the roof of the building as a sort of hat that creates an enclosed space for deconstruction. Temporary columns hold up the roof and are lowered by jacks as floors are removed.
"It's kind of like having a disassembly factory on top of the building and putting a big hat there, and then the building shrinks from the top," said a representative of the company. Not only is it safer for workers but it reduces noise by over 25%, cuts dust by as much as 90%, and is more energy efficient.
For a closer look at how it's done, check out the video below:
[via Spoon & Tamago]
Related Posts