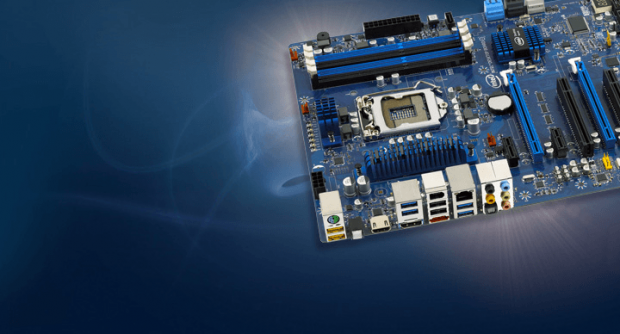 Intel has announced that it will be ramping down its desktop motherboard business in the next three years — all the way down to zero.
Motherboards with the upcoming Haswell chipset will be Intel's last hurrah in the motherboard biz, then it's leaving everything up to third party manufacturers like ASUS and Gigabyte, so you won't be finding any Intel-made motherboards for desktops for everything that succeeds the Haswell architecture. The company's efforts will then be focused on making form factor design prototypes for ultrabooks and tablets that would potentially hit the market and be used by third parties.
While this might sound like bad news, there is a lot of good that come of it. Intel's desktop motherboard division won't be losing their jobs in this transition, but instead will be transferred to other divisions to work on other projects instead. Also, it might sound strange that there won't be any Intel-made motherboards in the market after 3 years, those who need desktop motherboards are in very good hands — ASUS and Gigabyte make some quality desktop motherboards. All that and Intel will get to focus on what it does best: making the next better (and smaller) set of silicon.
[via AnandTech]
Related Posts