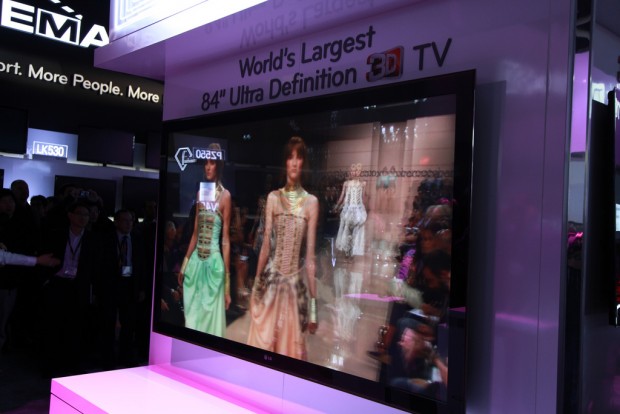 It sounds like Japan is getting pretty bored of plain ol' high definition. According to a report by the Asahi Shimbun, the government is planning to start the world's first 4K TV broadcasts as early as July next year.
4K or Ultra HD TVs only drawback right now (besides price) is the lack of content. Even when it was shown off in places like CES, many displays were simply upscaling content from 1080p to the native 4K resolution. It's not clear just how many channels Japan will be getting at this resolution, but the fact that they'll have a constant stream of Ultra HD content is still pretty impressive. Japan's 4K transmissions will begin through communication satellite channels, before moving on to broadcast satellites and then eventually land-based DTTV.
Japan's national public broadcasting station, NHK, has also announced that they'll begin to test 8K content for in 2016. The Verge notes that this big push for beyond HD makes sense because many of these displays are manufactured by Japanese companies like Toshiba, Sharp and Sony. The report also mentions that the July 2014 start date will coincide with the latter stages of the 2014 World Cup in Brazil.

So there you have it. The best place for an awesome view of the World Cup in Rio? Why, Japan of course.
[via The Verge, Asahi Shimbun, image via ETC@USC] 
Related Posts