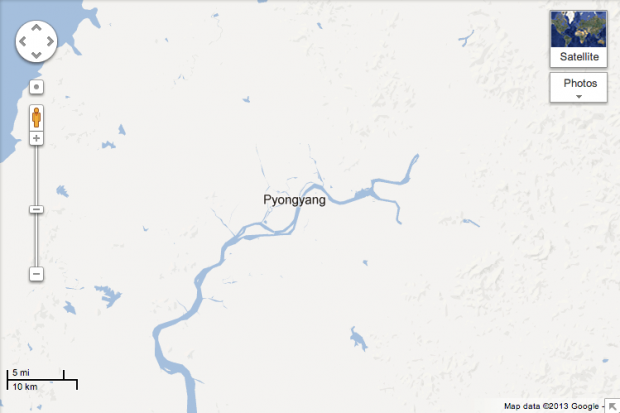 If you ever tried taking a peek at North Korea through Google Maps before, you'd have to be content with the image above. Sparse, with no details about roads or any sort of locations within North Korea for that matter — just the landmass. Thanks to the data that Google has received from its Map Maker users, you can now get a little more detail of the secretive state. Here's what you'll see now: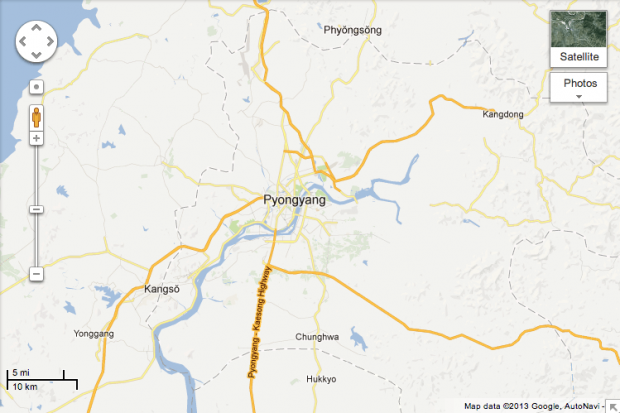 North Korean users won't be able to access any of that data, but Google says that it could be very useful for South Koreans with family or connections to the region, as well as other observers in the world. The Next Web notes that Google Maps was also used last week by a group of bloggers to uncover prison camps in the country, where thousands of  enslaved workers are held.
Maybe we can get Street View next? Okay, probably not.
[via The Next Web, The Verge, Google Lat Long]
Related Posts