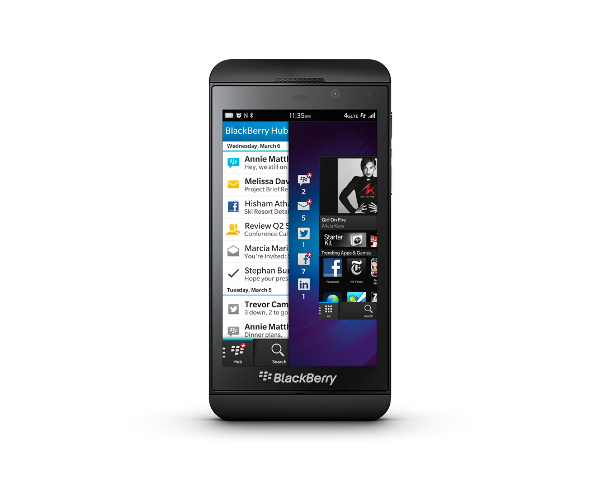 We all know how BlackBerry's (formerly RIM) latest devices were going to look like, but here are the first official images of the two handsets announced at the BlackBerry 10 event.
The Z10 is BlackBerry's first all-touch device running the latest OS, and it's available in black for all and white as an exclusive for Verizon. A dual-core CPU is powering the device, although the company isn't specifying what the exactly the processor is. It has 2GB of RAM, 16GB of internal storage and a microSD slot that can expand the memory up to 48GB. It has a pretty nice 4.2 inch screen with a resolution of 1280 x 768 at 356ppi. As for the Z10's optics, it has an 8-megapixel camera at the back that can shoot 1080p videos, and a front-facing 2-megapixel camera that can shoot 720p videos. For a look at the Z10 in action, check out the video below!
Here are the details from BlackBerry on pricing and availability of the device:
In the UK, the BlackBerry Z10 will be available beginning tomorrow on pay monthly contracts and pre-pay plans from EE, O2, Vodafone, Phones 4u, BT, 3UK and the Carphone Warehouse. BlackBerry Z10 smartphones will be available fully subsidized on competitive monthly pay contracts. Price points will vary according to carriers and retail partners.
In Canada, the BlackBerry Z10 will be available on February 5th. Pricing will vary by carrier partner, but it will retail for around $149.99 on a 3-year contract.
In the UAE, the BlackBerry Z10 will be available on February 10th. Pricing will vary by carrier partner, but unsubsidized it will retail for AED 2,599.
In the U.S. market, we expect availability with most carriers for the BlackBerry Z10 to be in March. Today, U.S. carriers will start announcing pre-registration and price plans. (Note: Verizon and T-Mobile have confirmed that they will have offer the device, and Verizon has confirmed a price of $199.99 on a 2 year contract.)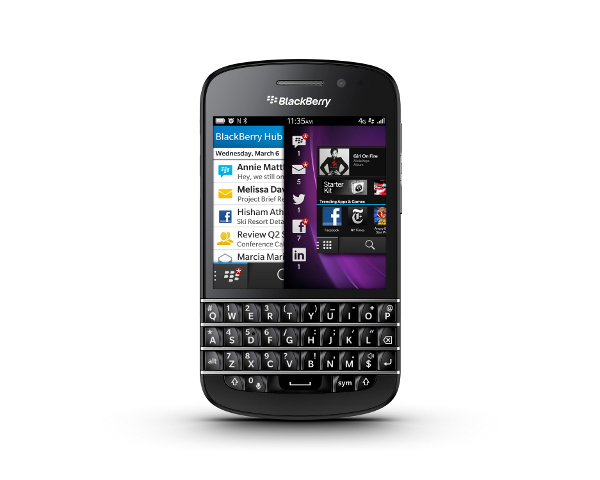 The Q10 is BlackBerry's iconic QWERTY-style device, with a host of improvements all-around. The screen is the largest ever for a BlackBerry QWERTY phone at 3.1-inches, at a resolution of 720 x 720. The keyboard is larger than previous devices, in order to make it more ergonomic. The phone is also made of a unique glass-weave material that BlackBerry says makes it thinner, lighter, and stronger than plastic. The company says that the Q10 should be available sometime in April. Here's a hands-on video of the device:
What do you think of BlackBerry's latest devices? Are they officially back or is this just another nail in the coffin? Let us know in the comments!
[via The Official BlackBerry Blog]
Related Posts