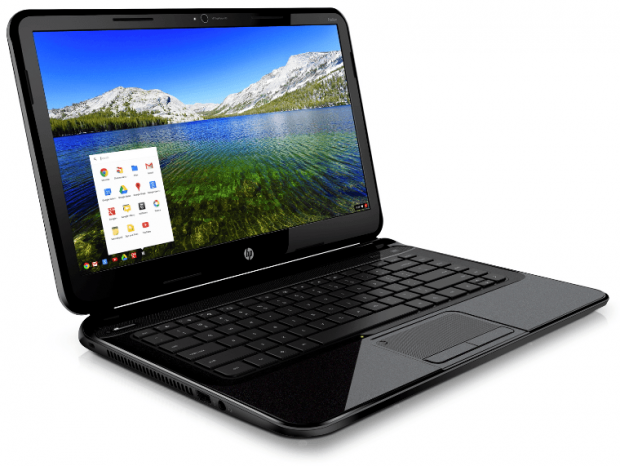 Well, that didn't take very long. Initial reports pegged a reveal around Feb. 17, but I guess HP decided to unveil its latest laptop earlier. The HP Pavilion 14 Chromebook is the first ever HP laptop dedicated to running Google's Chrome OS, and it is officially here.
The HP Pavilion 14 is larger than previous Chromebooks from other manufacturers, with a 14-inch display with a resolution of 1366 x 768. It has a 1.1GHz Intel Celeron processor, 2GB of RAM, Intel integrated graphics and 16GB of storage. It weighs 4 pounds, and has a healthy array of ports: HDMI, and 3 USB 2.0 ports are present.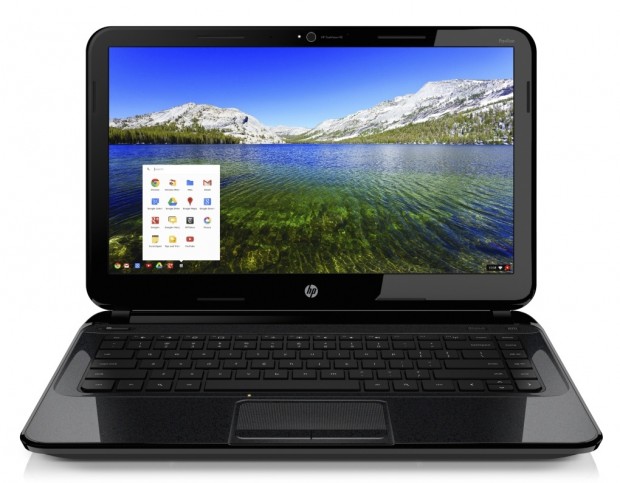 Everything looks just great for a Chromebook, right? There is one problem. The Verge notes that the Pavilion 14's battery life should only be good for 4 hours and 15 minutes. Cheaper laptops like Acer's Chromebook delivers the same amount of battery life at $199, which they found to be problematic. Samsung's Chromebook can get over 6 hours of battery life on a single charge, and also costs less at $250.
If the battery life doesn't bother you, or a larger-sized Chromebook is what you've been looking for, the HP Pavilion 14 is on sale today at HP's website and is shipping to US retailers now.
HP Pavilion Chromebook homepage
[via  HP, Google Chrome Blog, The Verge]
Related Posts