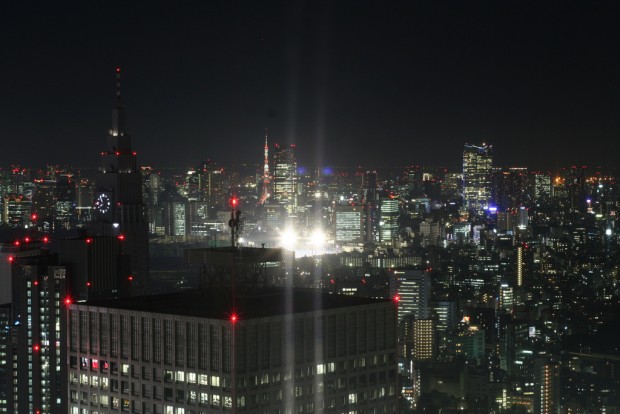 A hacker has been toying with the police and the general public in Japan since last summer. The hacker has remote controlled innocent people's computers to send killing spree threats and a bomb threat to Nintendo headquarters. This was followed by cryptic messages involving anime characters and even a microSD card attached to a kitten's collar — I know, it sounds I'm describing a crazy Japanese thriller. But this is all real, and the police have had enough.
This wanted poster is now being posted in Japan. But since this isn't your typical wanted criminal, the poster doesn't feature any sort of mugshot or physical descriptions for people to be wary of. Instead, programming languages and viruses that people should watch out for are on the poster. The reward here is pretty big, as the police are offering 3 million yen (US$32,500) for information that leads to the capturing of the hacker. According to a National Police Agency spokesperson, this reward was usually reserved for crimes like murder and arson, but the policies are changing.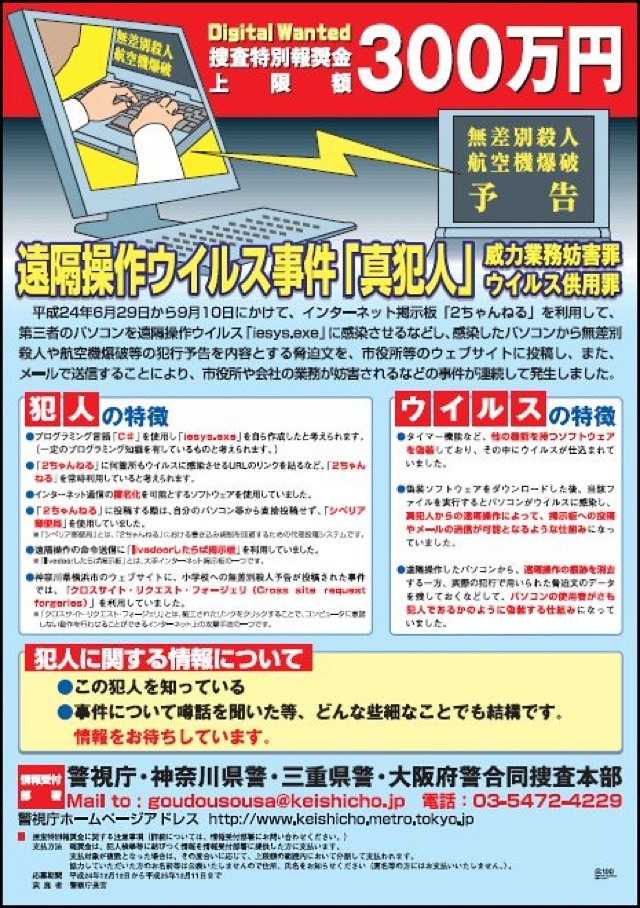 The National Police Agency also announced that it will be joining forces with the hacker community to strengthen their online task forces, in the hopes that it will help them capture this hacker. Kotaku notes that tech-savvy staffers are being looked at to help prevent these sorts of incidents from happening again, as well as sending officers to study information security at universities.
Innocent people have been detained due to lack of information and the inability of the police to track this prolific hacker, so hopefully all these measures they are implementing lead to his/her capture.
[via Kotaku, PC Advisor, image via Lloyd Morgan]
Related Posts